What to expect when you're expecting highly depends on where you live.
There's something very special about knowing there's a life growing inside of you. And when the time's getting close, you start preparing. Big time. Getting all the necessary equipment. Maybe you're nesting. And then there's the work part. Figuring out how to balance family-work life. That is huge, as a lot of us spend a significant time of our life working. How this looks for you depends on so many factors, both practical and emotional. Do you want to go back to work early? Do you have the option of staying at home? Do you even want to stay at home? Or work? And even if you have prepared something, everything can change once the baby comes.
Almost all developed countries throughout the world have some form of national policy that gives new parents paid time off to care for and bond with their children. In fact, out of 193 countries in the United Nations, only a small handful do not have a national paid parental leave law: New Guinea, Suriname, a few South Pacific island nations, and the United States.
Out of 193 countries in the United Nations, only a small handful do not have a national paid parental leave law: New Guinea, Suriname, a few South Pacific island nations, and the United States.
Maternity leave has been around since the 1800s and has covered a minimum of 14 weeks of leave, paid at two-thirds of the worker's salary, up to a cap. Today, more than 50 countries offer six months or more of paid maternity leave, with several of them starting to offer paid paternal leave for 14 weeks or more. I've listed a few countries below and what they're offering. Estonia and Sweden are among the top countries offering the best and longest maternity leave. On the other spectrum, you'll find the U.S.
The United States
In the United States, The Family and Medical Leave Act (FMLA) provides certain employees with up to 12 weeks of unpaid, job-protected leave per year. There is no federal law requiring employers to provide any kind of paid leave; in fact, The U.S. is the only industrialized country to not offer paid leave. That being said, many Americans do qualify for paid parental leave because of state or employer policies. In 2020, the following states have adopted their own paid leave programs: California, New Jersey, Rhode Island, New York, District of Columbia, Washington, Massachusetts, Connecticut, and Oregon. The different states manage their programs independently and have different rules for who qualifies, but all programs use a state insurance model that employees and/or employers fund with payroll contributions.
Even though it may be costly for the employer or country, parental leave is a valuable thing; countries showing the importance of family, bonding time with the baby, whether it is the mom or dad staying at home for a time.
Estonia
Estonia has a very generous leave packages for new working parents. It includes up to 1.5 years of paid parental leave that can be used by either parent. Female workers in Estonia are given 140 days of fully paid pregnancy and maternity leave, which may begin 30–70 days before the expected delivery date. Fathers are given two weeks of paid time off. After maternity leave ends, parents get the additional time to share, if they are eligible. The government takes the bill.
Hungary
Female employees are entitled to 24 weeks of maternity leave. The employee is entitled to 70% of her average salary. During the first 6 months of nursing, the employee is entitled to two hours of work time allowance daily and one hour after that until the child reaches 9 months. The father gets 5 days off for paternity leave. One parent is also entitled to take additional leave until the child reaches 2 years of age. The amount paid is 70% of previous earnings, however, the amount cannot exceed 70% of twice the minimum daily wage.
Sweden
The Scandinavian countries are pioneers when it comes to equality and parental leave. In Sweden, the government provides 480 days of paid leave to be used between two parents however they choose. Denmark and Norway have similar options where it is up to the parents to decide if the mom or dad should stay at home with the baby. The government takes the bill.
China
In China, working mothers-to-be get 98 days of maternity leave. If there are complications during birth, she will get 15 more days. Local regulations can also approve extended maternity leave, usually 30 additional days. If an employer has paid maternity insurance for an employee, the social insurance fund will pay the employee during her maternity leave.
Kenya
If you live in Kenya and are a working female, you are entitled to 3 months of fully paid maternity leave. Maternity leave can be extended with the consent of the employer, or a worker may proceed to sick leave or annual leave or any other kind of leave with the employer's consent. The maternity leave is financed by the employer.
Brazil
Brazilian women who give birth or adopt a child are entitled to maternity benefits for 120 days. The benefit, paid by the National Social Security Institute is intended for employees, freelance workers, domestic servants, special insured persons, individual contributors to the pension system, and voluntarily insured persons.
Mexico
Female employees have a right to maternity leave consisting of six weeks paid leave before the estimated due date, and six weeks paid leave after birth. Fathers are entitled to 5 paid days of paternity leave. Maternity leave is paid for by Social Security, not the employer. The payment is capped at 25 times the minimum wage. For those employees with higher salaries than capped by Law, some companies pay the difference of the income not received by the employee by Social Security payment.
The U.K.
Statutory Maternity Pay (SMP) is paid for up to 39 weeks. You get 90% of your average weekly earnings (before tax) for the first 6 weeks, £151.20, or 90% of your average weekly earnings (whichever is lower) for the next 33 weeks.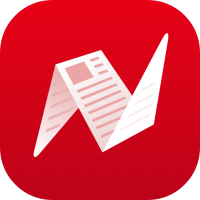 This is original content from NewsBreak's Creator Program. Join today to publish and share your own content.