The health aspect of having a garden is obvious in plain sight, the kids learn to eat healthy food in a fun way and they get a real understanding of how food is grown, which is a win-win for all.
Trying and failing
That feeling of mastering something over time is also just as, if not even more important. Letting them take over the watering, maintenance, and everything that comes with growing a garden can teach the little ones a valuable life lesson.
Dr. Keith Crnic is a parent-child relationship expert at Arizona State University, and he says the following about raising confident kids:
A way to boost confidence while strengthening your relationship is to let your kid take the lead. You don't want to aim too high where they can't get there or too low where they have already mastered the skill.
Help them out when they need assistance, but let them have a true chance at mastering something on their own. Crncic also states the importance as kids become better at managing their feelings and behavior, it is key to help them develop coping skills like active problem-solving. These skills can help them feel confident in handling what comes their way.
Be there for them in the background, let them explore by trying and failing and get dirt on their hands. Eventually, they'll get there.
Common hobby
Having a garden to boost confidence is not for everyone. It doesn't even have to be gardening. It can be cooking, exercising, or anything else you'd think your child will have fun doing. Just finding a common hobby the entire family enjoys and where the kids can grow confidence, is truly worth taking the time to do.
Bonding over a hobby or activity can also make the makes the parenting journey easier. Because, as all parents know, parenting can be hard and the days can be long. Research highlights the importance of parents and their children bonding. While strong bonds have positive outcomes in a child's life, weak bonds between parents and children may result in the child experiencing anxiety, depression, and detachment issues in adulthood, according to a study done by The American College of Pediatrics.
It's never too early to teach your child a hobby or a new activity. Odds are they will be willing to learn simply because they get to spend quality time with you. I have found that if it's something my kids really appreciate, it is true quality time, often spent outdoors.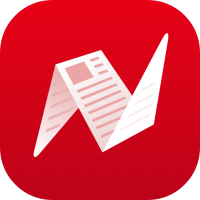 This is original content from NewsBreak's Creator Program. Join today to publish and share your own content.