Indian takeout is my go-to for comfort food. In Lancaster, there are several high-quality Indian restaurants, and one of my favorites is Taj Mahal Restaurant. This spot has been around for over 15 years, and they know what they're doing. The owner, Mani Sharma, has built up a reputation by providing tasty Indian food in a relaxing and authentic atmosphere.
Flavors rather than heat
Every menu item at the Taj Mahal Restaurant features its own distinct flavor and personality and is made from fresh ingredients. While many believe Indian cuisine can tend to be too spicy, at the Taj Mahal, they are all about that flavor rather than heat is what makes their meals stand out. The entrées include unique blends of spices that are full of flavor, but also mild enough for kids and people that are not into spicy food to enjoy.
If you dine in, the restaurant has a buffet, which can be a good way to sample a variety of Indian cuisine and experiment with different flavors and textures if you have a hard time deciding what to get.
The restaurant has a beautiful setting with the walls covered with beautiful tapestries featuring silks that are stitched with threads dyed in traditional vegetable oils or hand-designed with glass beads. There's also a stunning three-dimensional image of the real Taj Mahal in India. Every image or piece of art in the restaurant tells a story meant to educate and entertain visitors about authentic Indian culture.
The food
The recipes used at Taj Mahal Restaurant have been handed down through generations, but they also continue to explore new combinations of spices and ingredients. It is fun to explore trying out new dishes here.
The one item on the menu I always order is the Navarattan Shani Korma. This is a traditional merging of nine gems-fresh cauliflower, carrot, peppers, homemade cheese, green peas, potatoes, cashews, and raisins, sautéed with ginger, garlic, onion, cardamom, clove, and special spices. It pairs really well with their clay-oven baked naan bread.
Chana Masala is also a good one if you enjoy vegetarian meals. This is simply chickpeas steamed with tomatoes, ginger, garlic, onion, and spices. I recently tried their Shani Paneer as well, pictured above. Here, you'll get chunks and chunks of homemade cheese cooked in creamy onion, tomato, and cashews sauce, all garnished with cashews.
Over the years, Taj Mahal Restaurant has been voted as a top Indian restaurant in Lancaster, PA, and it is easy to understand why. Not only do they serve up authentic and tasty meals, but the staff is friendly and you're greeted with kindness here, whether you dine in or pick up your meal for takeout.
Address: 2080 Bennett Avenue, Lancaster, PA 17601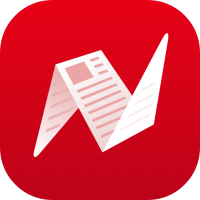 This is original content from NewsBreak's Creator Program. Join today to publish and share your own content.