Fox Meadows is a Creamery & Country Market right off West Main Street in Ephrata. This spot features hand-crafted ice cream made on-site with milk from their small dairy farm that you can actually see from across the field.
An experience
In other words, the journey from cow to ice cream is a short one at Fox Meadows Creamery & Country Market. It all begins with crops grown in the fields surrounding the creamery and ends with ice cream. Or in my case, their signature staple Baked Fox. This item is made with hot pressed chewy brownie and there's cold vanilla ice cream inside. There are other flavor options as well, for the outer shell you can also choose a baked cookie. I could come back for this dessert every day, it is one of my favorite spots for ice cream in Lancaster. By visiting this creamery you get so much more than just a dessert, though.
The surroundings are beautiful, with the views of the open fields and farm, making it an experience in itself just visiting. Their outside area has a playground, and it is easy to bring kids for a meal or just a dessert here. If you come around dusk, there are beautiful light fixtures to light up the outdoor dining area.
Their creamery also features a viewing window into the processing room where the fun stuff happens. If you come at the right time, you can watch them create your favorite flavor of hand-crafted ice cream.
The staff at Fox Meadows believes great ice cream starts with farm-fresh milk and ends with delicious, creative flavors. Here, you'll get everything from chocolatey to fruity to nutty to spicy. Their hope is simply that they will have a flavor to delight every taste bud out there.
The owners
Fox Meadows Creamery & Country Market is a family business run by Chad, Andrea, Bob, Ruthie, Corey, and Krista Fox. The Ephrata family has a long history of farming starting in the 1950s with the purchase of the Fox family farm. Throughout the years, their dairy farm has been a leader in Pennsylvania Dutch Country when it comes to milk quality, animal husbandry, and milk production.
The owners have received recognition for their conservation efforts including streambank fencing, riparian buffers, and no-till cropping.
Their motto is happy cows make tasty ice cream, and after visiting this spot again and again, I think they're right about that.
Address: 2475 West Main Street, Ephrata PA 17522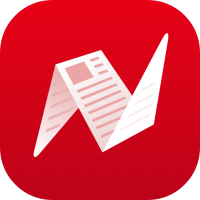 This is original content from NewsBreak's Creator Program. Join today to publish and share your own content.