I recently stumbled upon Building Character, a large, in fact, Lancaster's largest retail destination and marketplace for vintage, recycled, and handmade goods.
In this authentic brick warehouse location, you'll find over 70 independent shops.
Sticks, soaps, and rocks
One of the shops is Sticks & Stones by Roxanne, specializing in home decor created from natural materials. You'll find hand-designed and crafted pieces from repurposed hardwoods, natural edge hardwoods, and granite, to name a few.
In the market, you might spot Retro Rocks. This place not only carries new and used records and CDs, but also minerals and fossils, and natural stone jewelry. Make sure you take a look at their scented oils, candles, and soaps, too.
While we're onto good smells, stop by Mystic Moon Soapworks. This spot stock a variety of essential bath and skincare products for all skin types and also soothing to your senses.  Here, you'll get bath salts and bombs, colorful moisturizing soaps, luxurious lotions, and skin-nourishing body butter, and much more. Mystic Moon Soapworks believe taking time for yourself is necessary to prioritize in our busy everyday lives. They are all about promoting self-care, simply because they believe you'll feel more connected to your family and the world around you if your mental health and overall well-being are in a good place.
Used books
For bookworms, several vendors are selling new and gently used books in the marketplace. One of them, beautifully put together, is Vintage Young. This spot features vintage and second-hand household items, a ton of used books, CDs, DVDs, small furniture, small collectibles, and local Lancaster County vintage items.
The Caffeinated Bookworm is a locally owned independent bookstore committed to offering a quality selection of gently read books for customers of all ages and backgrounds. They have called Building Character home for the past year, and if you enjoy a good book, this place is worth visiting.
Unique marketplace
In a world of commercialism and fast fashion, a unique and characteristic place like Building Character is definitely worth a visit. It may a little hard to find Building Character, but if you look hard you'll spot the building through an archway off the 300-block of North Queen Street.
Parking is available at metered street spots, and it's free on Sundays and holidays. Kiosks are available on the block, but you can use any kiosk in the city to pay.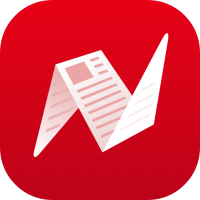 This is original content from NewsBreak's Creator Program. Join today to publish and share your own content.