Lititz Craft Beer Fest, a locally loved event is coming up this month! On September 25th and 26th, it's time for the annual beer fest in Lititz. This year they will be temporarily relocating the festival to TAIT, outside on their grounds at 401 W Lincoln Avenue in Lititz.
Two sessions will be held on Saturday, September 25th from 11:30 am to 2:30 pm and 4:30 pm to 7:30 pm, followed by one session on Sunday, September 26th from 2:00 pm to 5:00 pm. This one will include the homebrew competition.
Local breweries
There is an abundance of local breweries participating in the festival this year. Among them, you'll find Our Town Brewery, a fairly new addition to the beer scene in the county. This brewery in the heart of downtown Lancaster was founded by Rob Tarves and Rob Patz. The two of them are all about serving the best tasting beer, along with fresh, tasty food to compliment it. The owners have a vision for using fresh, innovative beer and a thoughtful food program to truly connect people in Lancaster.
You'll also meet Funk Brewing, an Elizabethtown-based brewery at the festival. Owner Kyle Funk and his brother-in-law Jon Norman are partners in Funk Brewing Co. They started brewing back in 2014, in their garage, with a turkey fryer and Igloo cooler. Later on, Kyle, with his mechanical engineering background built a brewhouse from scratch in his garage. Since 2014, Funk has grown to two taprooms located in Emmaus and Elizabethtown and has a distribution footprint of seven states in the Mid-Atlantic.
A local favorite participating this year is Lancaster Brewing Co. Here, they are committed to using quality ingredients with creativity, skill, and experience, to brew ales and lagers. Inspired by 300 years of local brewing history, this brewery is proud to brew in the heart of Lancaster County, alongside scores of old-world craftsmen, independent farmers, working the more than 5,300 local farms and their fiercely independent Amish neighbors.
Coming from Ephrata, Pour Man's Brewing is a local brewery focusing on brewing every style of beer imaginable. From these guys, you'll get everything From IPA's & Fruited Sours to traditional German Lagers. 
Culture and community
Pennsylvania Dutch Country is filled with breweries, making the Lititz Craft Beer Fest part of the local culture and community. The list of participants this year is longer, and you can view them here.
If you enjoy a good pint, you don't want to miss out on this festival located in one of the most stunning small towns in Lancaster. All the proceeds from the Lititz Craft Beer Fest are used for charitable purposes by the Lititz AMBUCS.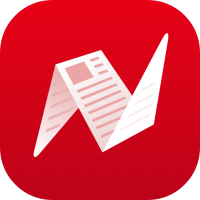 This is original content from NewsBreak's Creator Program. Join today to publish and share your own content.