It might seem like one of those trends that aren't really going to stick around, but goat yoga has become more popular over the last few years. According to an article by U.S. News & World Report, goat yoga is a thriving fitness trend and has been for almost 4 years.
Baby goats walking around
The concept of goat yoga is simple. It is basically combining a laid-back yoga class with baby goats walking on you and around you, at a farm. Baby goats are curious and gentle creatures. They will jump on your back, nibble on your clothing, and if you're lucky cuddle up beside you.
Goats are considered good therapy partners because they don't need to grow a specific bond with a human before starting to interact with them. According to Rio Retreat Center, baby goats are comfortable approaching strangers and they're natural comics.
The Amish Farm & House in Lancaster offers regular goat yoga and family goat yoga at their 15- acre farm close to US Route 30. The main difference between the two is that family goat yoga is a shorter, class, 30 minutes long, geared towards children. Their regular class Is 60 minutes long.
Bring clothes
As goat yoga can be a therapeutic and exciting form of exercise, you might expect a surprise or two.
The Amish Farm & House say the following about goat yoga: Our goats are living creatures. which means they pee and poo. Expect some accidents to happen, but don't worry. We have goat handlers that will clean up the mess! If you get peed on more than 3 times you get a free shirt!
So if you're interested in trying out goat yoga, be prepared for anything to happen. And bring a change of clothes!
Lighter workout
Goat yoga is not an intense workout. This exercise is more of a holistic kind of experience where you get to bond with an animal while doing a lighter workout. Places offering goat yoga usually practice gentle, beginner's yoga.
During classes, the instructor will often lead the group through a series of poses while the goats walk around you or on your back. You don't have to stress about other members noticing your lack of flexibility or comparing yourself to others in the class, as all eyes will be on those adorable little farm creatures.
As it most likely will put a smile on your face, goat yoga is not a cure for illness or chronic diseases, but it can help you cope with normal, everyday stress.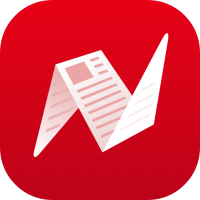 This is original content from NewsBreak's Creator Program. Join today to publish and share your own content.