Are you de-cluttering this season? There are several places where you can donate clothes in and around Lancaster, PA. You'll find clothing donation bins located throughout the county, but there are also several donation centers where you can drop off your clothes to give them a new purpose.
1. Lancaster County Food Hub
This organization was founded in 1947 by several churches. Over the years, the organization grew and developed into a large social service agency providing food, clothing, shelter, and transportation for those in need.
In 2014, Lancaster County Food Hub purchased and renovated a large warehouse in 2014 located at North Queen Street in the city. Housed in this space is their large Food Hub, Clothing Bank, as well as their Wheels to Work-program.
Clothing donations are always welcome and appreciated. Donations can be dropped off at their location at 27 West Clay Street, Lancaster PA 17601, right next to Turkey Hill.
When donating, pull up to the door and ring the doorbell. A volunteer will come to the door, weigh the items you are donating and give you a donation slip.
Donations can be dropped off Monday through Friday between 9:00 am and 3:30 pm. 
Address: 27 West Clay Street, Lancaster PA 17601
2. Water Street Mission
Water Street Mission accepts winter wear. Due to limited space for storage on campus, as well as staff to care for and organize donations, they limit the types of clothing and linens that they receive to the following:
New or gently used coats
Gloves, rated for negative degree weather only
Hats rated for negative degree weather only
New underwear
New undershirts for men
Water Street has partnered with CommunityAid to care for the additional clothing needs of their guests.
Address: 210 S Prince St, Lancaster, PA 17603
3. Goodwill
Goodwill Keystone Area collects and sells donated items in more than 40 stores in 22 central and southeastern Pennsylvania counties. When it comes to donations, they accept everything from clothing and accessories to housewares, furniture, and cars.
Goodwill is many things. They are a retailer, an industrial contracts operation, a recycler of household goods. But most importantly, they are a leader in training and workforce development services for persons with disabilities and other barriers. Through the sale of donated goods in their retail stores, they are able to fund programs that provide for people seeking personal development and economic opportunity.
Address: Goodwill has several locations in Lancaster, PA. Check their website to find the location closest to you.
4. CommunityAid
CommunityAid accepts clothing, jewelry, toys, and gently used household items. This Christian-based nonprofit organization employs more than 400 people across their six Central PA thrift stores, and they are neighbors helping neighbors by accepting donations to create quality jobs, offering an affordable shopping experience, and supporting non-profit partners serving their local community.
They partner with local nonprofit organizations that provide service in their store locations communities by donating a percentage of sales and products to support their neighbors in need.
Their donation bins are spread throughout the county. Check their website to find the one closest to you.
Address: 31 Rohrerstown Rd, Lancaster, PA 17603
5. The Salvation Army Family Store & Donation Center
When you donate goods to The Salvation Army in Lancaster, those items are then sold at their Thrift Stores. The proceeds are used to fund their Adult Rehabilitation Centers, where those struggling with drugs and alcohol find help, hope, and a second chance at life.
Address: 1244 Manheim Pike, Lancaster, PA 17601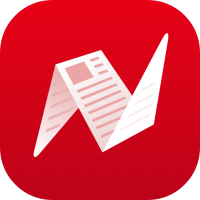 This is original content from NewsBreak's Creator Program. Join today to publish and share your own content.