Designer and architect Maya Lin illustrates climate change and shows us how vulnerable our planet is in her public art exhibition Ghost Forest located in Madison Square Park, New York.
Rising sea levels
The exhibition is featuring 49 dying Atlantic white cedar trees. The tall trees, each of them around forty feet, once full of life, stand as a metaphor and a harsh symbol of the devastation of climate change.
The name ghost forest is defined as areas of dead trees in former forests, often in coastal regions where rising sea levels or tectonic shifts have altered the height of a landmass. Forests located near the coast or estuaries may also be at risk of dying through saltwater poisoning, if invading seawater reduces the amount of freshwater that deciduous trees receive for sustenance.
Since 1880, sea levels have risen eight to nine inches and they're expected to rise another 12 inches by 2100. This means we should expect to see even more land submerged and, as a result of that unfortunately see more ghost forests forming. According to nature.com, ghost forests can be found all over the country, but are more widespread along the Atlantic Coast.
New Jersey trees
The trees in the Madison Square Park exhibition Ghost Forest were all slated to be cleared as part of regeneration efforts in the fragile ecosystem of the Pine Barrens of New Jersey, also known as the Pinelands. It is part of Pinelands National Reserve, ranging from northern Ocean County south and west, and occupies 22 percent of New Jersey's land area. 
The tree installation in Madison Square Park is taking on rural and urban outdoor space and puts a focus on just how fragile the earth's ecosystem can be.
Solutions
Throughout the exhibition, you'll find a series of public programs focused on nature-based solutions to climate change, including planting 1,000 trees and shrubs in collaboration with Natural Areas Conservancy.
Ghost Forest was originally planned for last summer, but because of the Covid-19 pandemic, it was postponed until this year. If you find yourself in New York City, this free exhibition is well worth a visit.
Maya Lin was born in Athens, Ohio in 1959. Today, she lives and works in both New York and Colorado. Lin earned her BA and MA degrees in architecture from Yale University. Her art explores how we experience and relate to landscape, setting up a systematic ordering of the land that is tied to history, memory, time, and language. Her interest in landscape has led to works influenced by topographies and geographic phenomena.
The exhibition is open to the public until November 2021.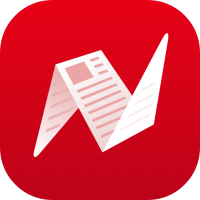 This is original content from NewsBreak's Creator Program. Join today to publish and share your own content.