PHOENIX, AZ — Meet Chip Mulala, the Huss Brewing Company Director of sales and marketing who has helped Huss Brewing grow from a small family business to Arizona's third-largest brewery.
As a self-proclaimed Minister of Craft Beer for more than 13 years, Mulala thought craft beer from Arizona is more than just a "liquid courage." But it is filled with inspiration and a sense of place.
Mulala is known as the tongue-in-cheek in the beer crafting industry because he has helped two breweries became the state's second and third largest. During a time of massive expansion for Arizona's breweries, he served as president of the Arizona Craft Brewers Guild, currently, 100 breweries belong to the guild.
"It was a really niche, geeky thing and now people are taking such pride in local brands," Mulala said. "I never would have thought you would find our beers at Costco!"
He believes Arizona stands out because of its passion for drinking local, and converting customers to craft beer is not about dollars, but about the soul. Consequently, the mainstream shift in Arizona's beer scene is the biggest in his tenure.
In the brewing industry, Mulala has worked to raise awareness and create opportunities for people of color. The fact that people of color own less than 2 percent of the nation's breweries has always been a big challenge in the brewing industry.
Huss Brewing takes their inspiration from iconic Arizona places, from beers like the citrus-forward Papago Orange Blossom wheat and the bright and refreshing Scottsdale Blonde Kolsch. Beer like Papago Desert Sage, an orange IPA, was inspired by the community after the co-owners group ran a trail in the McDowell Mountains.
Huss Brewing has two locations, one in uptown Phoenix and one in Tempe. As part of the pandemic effort, Huss Brewing pivots its Uptown location into a grocery store and offers curbside pick-up at its downtown location. Plans for a third location are currently on hold, but both locations are currently open with limited occupancy.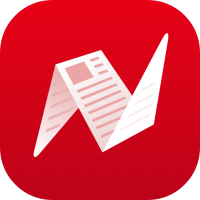 This is original content from NewsBreak's Creator Program. Join today to publish and share your own content.