CHANDLER, AZ — Dawn Lang was named as the City of Chandler Deputy City Manager – Chief Financial Officer by the City Manager Josh Wright.
In her 14-years career with Chandler, Lang has worked as the city's Director of Management Services for nearly 10 years. Previously, she served on the Board of Directors of the National Government Finance Officers Association, as well as committees that helped develop best practices for municipal finance. Lang will continue to be responsible for Management Services as well as Information Technology and Facilities and Fleet.
"Dawn's leadership is a major reason Chandler has achieved the fiscal prosperity we enjoy today and I am excited for her to take on this opportunity," said Josh Wright, Chandler City Manager.
As Director of Management Services, Lang was responsible for overseeing the City's financial operations, including accounting, payroll, purchasing, and utility billing. It was through a reclassification of her current position that she was promoted to Deputy City Manager - Chief Financial Officer.
In addition, she was also responsible for overseeing the collection of sales tax, environmental management compliance, special regulatory licenses and business registrations administration, and the central supply inventory for City departments.
Lang graduated with a major in accounting and a bachelor's degree in business administration from Montana State University. She is a licensed certified public accountant and has previously worked for the City of Dubuque, Iowa, for seven years as budget director and assistant finance director before joining the City of Chandler in 2007.
For the past 10 years, Lang has been a member of the Kiwanis Club of Chandler, previously serving as president for Chandler and its southwest district lieutenant governor.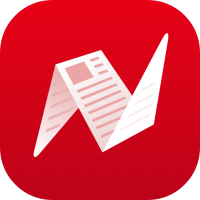 This is original content from NewsBreak's Creator Program. Join today to publish and share your own content.