YAVAPAI COUNTY, AZ — Developed and approved by the Arizona State Forester in 2004, The Yavapai Communities Wildfire Protection Plan cover the Prescott Basin and included 13 Fire Districts. Over the years, all communities in the County are included in the plan.
Collaboration is an important element of a Community Wildfire Protection Plan (CWPP), therefore the YCWPP is run by the Yavapai County and developed with partners. Local agencies and community members can identify and prioritize areas and methods that can be used to protect lives, property, and critical infrastructure as a result of developing this plan.
The CWPP identifies and prioritizes areas with combustible hazardous fuels for risk reduction treatments, including bushes, grasses, trees, and ground litter. The plan can address wildfire response, hazard mitigation, community preparedness, and structure protection. In addition, households and businesses will be educated on how to reduce the ignitability of structures.
In the event of a wildfire or other emergency, the Yavapai County Sheriff's Office is responsible for providing residents with safe evacuation. Make sure your family and property are protected by being prepared. Notifications may occur in the following order: "Ready, set, go!"
Get Ready. Evacuations may be necessary due to the danger in the area. When evacuating, remember the five P's: People, Pets, Prescriptions, Personal Needs, and Priceless Items.
Be Set. You should remain alert and aware of the danger around you. Plan to move to a safe location, such as a friend's house outside the affected area, and prepare your emergency kit.
Go! You should evacuate immediately if a warning is given. You shouldn't wait for a notification before evacuating if you feel in danger. Stay on designated evacuation routes and avoid closed areas while following instructions from emergency personnel.
For more information on the Yavapai Communities Wildfire Protection Plan, visit here.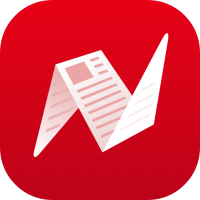 This is original content from NewsBreak's Creator Program. Join today to publish and share your own content.