PRESCOTT, AZ — Last Tuesday, August 24, 2021, Matt Podracky, interim city attorney, announced that the City of Prescott has officially acquired approximately 475 acres of Granite Dells land from Arizona Eco Development.
The land will become open space, owned by the City of Prescott for public use, under a development agreement between the City of Prescott and Arizona Eco Development (AED). The land is part of the South Parcel in the agreement that was approved by the City Council on July 14.
"I am pleased with the final step of this process. We worked hard to ensure that the 475 acres would remain open public land for the citizens of Prescott for generations to come. I am proud of this legacy, and it was an honor for me to be a part of it coming to fruition." said Mayor Greg Mengarelli.
The agreement also included The North Parcel, approximately 270 acres of land near the City's municipal boundary, and Prescott Regional Airport, Ernest A. Love Field (PRC) for the future expansion of the primary runway into the North Parcel.
In addition, the Council also approved the sale of 27 acres of the newly transferred land for $1.67 million to KW PRS LLC. KW was the soled bidder for the public bid after the sale. KW is planning to build a manufacturing, industrial, and warehouse facility with an area minimum of 210,000 square feet. The construction will start not later than November 1, 2021, and be complete not later than October 21, 2022. The project is anticipated to create at least 80 full-time jobs initially, and additional jobs will follow.
For more information about the Development Agreement with AED, please visit here.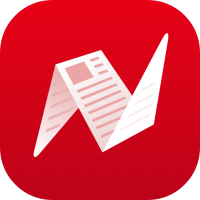 This is original content from NewsBreak's Creator Program. Join today to publish and share your own content.