TEMPE, AZ — Victoria Przydzial, a Tempe lifeguard, has been awarded the "Golden Guard" award by Ellis & Associates, one of the most prestigious awards in the industry. This is the first time in more than 15 years that a Tempe lifeguard has received the award.
For the past three years, Victoria guards the pools at the City of Tempe. She worked her way up to the full lifeguard program from the Junior Guard program. During her spare time, Victoria volunteers for the ski patrol.
"This lifeguard is a role model for lifeguards everywhere; her performance underscores the fact that all guests are afforded the highest degree of swimmer protection," said Richard A. Carroll, E&A Senior Vice President, and COO.
Only 1 percent of the lifeguards evaluated by Ellis & Associates (E&A) at its client facilities receive the Golden Guard Award. The awards are presented to lifeguards based on the performance they demonstrate during unannounced safety audits, including videos of individual lifeguards during their shifts.
Furthermore, simulated emergencies are used to assess the basic life support skills and expertise of an individual and team, including swimmer surveillance, professionalism, and vigilance.
The City of Tempe is home to the Valley's only indoor wave pool located in Escalante, McClintock, and Kiwanis Pool. As one of the advanced E&A regiment participants, the city also applied the most advanced E&A lifeguard standards.
About Ellis & Associates
Ellis & Associates, Inc. (E&A) is an international aquatic safety and risk management consulting firm established in 1983 that focuses on drowning prevention and elimination. The firm provides lifeguard instructor training, emergency care training, litigation support, accident investigation, Learn-to-Swim, and advanced education programs.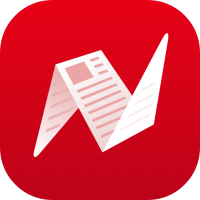 This is original content from NewsBreak's Creator Program. Join today to publish and share your own content.