YAVAPAI COUNTY, AZ — The Cosanti Foundation started the construction of Arcosanti in 1970. Its arcology-like structure became a testing ground for Paolo Soleri's urban planning concepts. Over the next few decades, volunteer workshop members, known as Arcosanti Alumni, built the iconic Arcosanti we know today.
Today, visitors can explore Arcosanti with specially designed tours led by experienced tour guides. The tours are held every day except for major holidays.
Discover why Architects, urban planners, and designers all over the world continue to be influenced by Arcosanti with these five tours.
This tour will guide visitors to learn more about the origins and history of Arcosanti while exploring the ceramics studio, the bronze foundry, interior and exterior spaces, and the iconic form-cast and silt-cast concrete structures.
With pre-and post-tour classroom materials designed by master educators, this tour experience is designed for students in grades K-12 and enhances academics by connecting Science, Technology, Engineering, Art, and Math elements of Arcosanti's architecture.
Tomiaki Tamura, a long-term architectural assistant to Paolo Soleri, is leading this behind-the-scenes architectural tour. He has been involved in the planning and building of Arcosanti firsthand.
The tour will share a basic understanding of Arcology, an urban development concept by Soleri, Arcosanti's passive design, and how Arcosanti's unique construction is influenced by the earth-casting technique.
An insightful tour of the Arcosanti Archives is led by the Archive's Director and explores the art and ideas of Arcosanti's founding architect, Paolo Soleri. The tours will feature journals, sketches, models, and photographs of Arcosanti's design and construction. Soleri's sketches will be "brought to life" with virtual reality technology.
Led by Scott Riley, who has participated in the design, installation, and operation of Arcosanti's sustainable systems, this tour will introduce natural resource utilization, mechanical system efficiencies, and specialized construction techniques that make Arcosanti run.
For more information about the tours, visit here.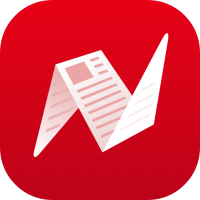 This is original content from NewsBreak's Creator Program. Join today to publish and share your own content.