MARICOPA COUNTY, AZ - Situational awareness is the condition where we have awareness of our surroundings on a daily basis. Maricopa County Attorney's Office has shared some tips to raise our situational awareness to reduce the risk of being in a dangerous situation due to a criminal act.
Note to ourselves that crimes could happen because we unconsciously give chances for criminals to act, not only by the criminals' intentions. These tips for car-related situational awareness could help you to reduce hazards and chances of crime.
Firstly, you might want to park your vehicle in areas with good illumination and visibility and take a good look for anything near your car. Before you leave your car, make sure that you don't leave any valuable items like jewellery or gadgets inside. If there is a chance for you to leave them, put them in a hidden place like your glove box or covered trunk. Never forget to lock your car and do not take too long inside an idle car.
Heading back to your car is also a crucial time where criminals could act. Make sure you know where you are going and stay away from places with poor illumination. Get your car key ready before entering the car and never walk alone through a quiet place. If you feel that you are being followed, immediately go to a store or a restaurant and look for assistance.
Lastly, apply situational awareness acts even while inside a moving vehicle. Make sure that you are in a fit and sober condition before you drive. Never drive a vehicle when you are sleepy or frustrated. Get rid of any kind of distractions including food and especially cellphone. Checking weather forecasts and being aware of road hazards could also be helpful.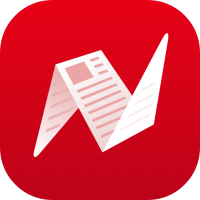 This is original content from NewsBreak's Creator Program. Join today to publish and share your own content.