QUEEN CREEK, AZ — Steve Sossaman, one of Queen Creek's founding fathers, was recognized by the Arizona Planning Association as the 2021 Distinguished Public Official Awardee for his contributions to the town planning profession.
Sossaman has worked in many programs during his years with Queen Creek's Planning and Zoning Commission. He helped to develop two of the Towns' General Plan updates, assisted the Towns' Zoning Ordinance major update, and established the Towns' agritainment zoning district to improve the Town's agritainment destinations.
"Steve and his family have been icons of the Queen Creek community for many years," said Queen Creek, Mayor Gail Barney.
One of Queen Creek's founding families is the Sossaman family. The family has a farm, the Sossaman Farms, that has been part of the community for 100 years.
Steve Sossaman was born and raised in Queen Creek. He started the incorporation effort in the 1980s with four others and has served as a school board member, council member, mayor, and on the Planning and Zoning Commission.
"Steve's commitment to preserving the agricultural elements of Queen Creek while creating an environment for a dynamic community continues to make QC a fantastic place to live, play and learn," added Barney.
Queen Creek Development Services Director, Brett Burningham said Sossaman's contributions have helped shape the town's past and will continue to inspire the town's future. He also said that Sossaman has been an outstanding coach and mentor on the Planning & Zoning Commission.
"We are overjoyed to see Steve Sossaman earn the Arizona APA nomination for Distinguished Public Official!" added Burningham
To learn more about Sossaman Farms visit here.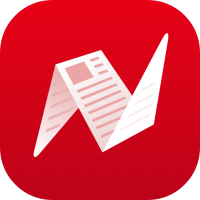 This is original content from NewsBreak's Creator Program. Join today to publish and share your own content.