PRESCOTT, AZ — The city of Prescott is inviting parade entrants from the community to participate in the 2021 Veterans Day Parade. "Honoring World War II Veterans - A Grateful Nation Salutes the Greatest Generation" is the theme for this year's parade.
The Parade will be held on Thursday, November 11, 2021, in Downtown Prescott. The opening ceremonies will begin at the intersection of Cortez St. and Union St., at 10:30 a.m and the parade will start at 11 a.m.
All participants will compete for a Best Overall Award and each category is eligible for only one category trophy. There are seven categories in this year's parade, including:
Non-Profit Organizations
Fraternal or Military Organizations
Motorized Groups
Music
Marching Units
Hospital entries by Veterans
Commercial / Business
The city of Prescott is also inviting World War II Veterans to participate as Parade Grand Marshalls. Participants are required to submit a brief bio including the Veterans' name, rank, branch of service, job title, and notable medals awarded.
The fee to participate in the parade is free. All participants only need to fill in and submit the application form. To be eligible to participate in the parade all entries will be reviewed by the committee. All participants must pay attention to the rules of the parade, including no more than 20 vehicles, horses, or other animals per entry
To prepare staging, parade areas, and inform the participants before the parade, all groups, businesses, or individuals who are interested in participating are required to submit their application form by October 22, 2021.
For more information about the parade, click here.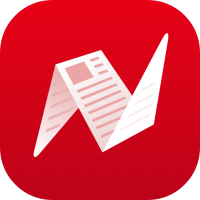 This is original content from NewsBreak's Creator Program. Join today to publish and share your own content.