BUCKEYE, AZ — Starting August 17, 2021, Buckeye's Fall 2021 Youth Sports League registration is open. Both for online and in-person registration at the Dr. Saide Recreation Center on 1003 E. Eason Ave. The due date for online registration is August 31, 2021. If late the program's fee will be more expensive.
Buckeye's Fall 2021 Youth Sports League offers an outdoor sports program with affordable gear for children and teenagers. Fall 2021 Youth Sports League Programs includes soccer, softball, and baseball program.
These are the requirements and fees for the programs:
1. Co-ed soccer
For residents: $60
For non-residents: $70
2. Softball & Baseball
The fee includes kid pitch, coach pitch, fast pitch, and T-ball leagues.
For residents: $70
For non-residents: $80
3. Buddy Ball Soccer
This program is available for children between 4 and 12 years of age. The program is designed to encourage teamwork and create adaptive skills for children.
4. Co-ed Adult Soccer
This is a 7-week season program and required a team registration consists of a teenager ages 18+. The team registrations must be submitted at Dr. Saide Recreation Center by September 17, 2021, at 7 p.m.
For residents: $70
For non-residents: $80
Each program needs a coach to lead practices and direct players during games, therefore Buckeye Fall Youth Sports League is also open for volunteer coaches. Head coaches will be awarded a $50 credit for a future Buckeye Recreation program.
Assistant coaches are responsible for organizing activities, support teaching skills, and monitoring players together with team parents.
To be eligible for volunteering, all participants who will directly interact with children must pass a federal background check.
For more information about the programs, click here.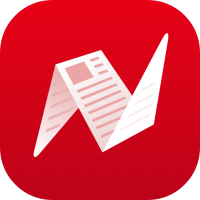 This is original content from NewsBreak's Creator Program. Join today to publish and share your own content.