PHOENIX, AZ — Yesterday, August 16, 2021, The United States Bureau of Reclamation announced the Tier-1 Shortage on the Colorado River, starting in January 2022.
The city of Phoenix will prepare for the impacts and take proactive actions to prevent future deeper shortages on the Colorado River. The shortage is a result of the continuous decrease in river flows, impact of over-allocation of available river resources, long-term drought conditions, and climate change.
"The Bureau of Reclamation's Tier 1 Shortage declaration does not come as a surprise, as it is reflective of serious drought conditions across the Western United States," said Phoenix Mayor Kate Gallego.
According to Phoenix's Water Resources Plan, besides water supply from the Colorado River, the majority of Phoenix's water portfolio comes from the Salt & Verde rivers. Phoenix's water needs are also supplied from surface and groundwater and reclaimed water, more than 95 percent of the City's demand is met with surface water.
As the fifth-largest city in the United States, the city of Phoenix is built for drought and has been planning and working to diversify water resources, save water for future allocation, and building infrastructure to strengthen the city's resilience to drought.
"Phoenix has a strong legacy of conservation and wise water use to build upon," added Gallego.
Phoenix's long-term water management plan is being efficient with water. Even with population increase over the last 20 years, Phoenix was able to reduce its water use by 30 percent per capita. The city encourages its residents and business owners to live a desert lifestyle by saving water and using it wisely.
For more information about Phoenix's Water Resources Plan, click here.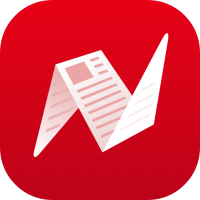 This is original content from NewsBreak's Creator Program. Join today to publish and share your own content.