PHOENIX, AZ — Monsoon season usually lasts from mid-June to late September in Arizona including in the valley area. The annual natural occurrence is usually followed by drought or flood to the area and it is important to prepare our vehicle to face the monsoon.
Here's a list of how to prepare your vehicle in monsoon shape based on ADOT's other monsoon safety suggestions.
Check the tire pressure and tire treads of the car. Bare or poorly inflated tires can result in accidents on a slippery road.
Check windshield wipers' condition and top off the washer fluid. The average lifespan of windshields is six months to one year before the blades turn rigid or get cracked.
Remove the corrosion and check the battery of the car. Make sure all the cables are securely attached to terminals and.
Bring an emergency kit, which included water bottles, a fully charged cellphone, wipes, hand sanitizer, and a cloth face mask. Snacks and extra clothes are useful for a rain-related emergency.
If your vehicle is ready to hit the road, don't forget to stay alert while driving, especially if you are driving into heavy rain or an area prone to falling rocks. Remember to pull off the road when a storm hits on the highway, after that roll up your windows, pull your emergency brake, and turn off your lights to prevent the car from running backward.
Moreover, if you are on a wet slippery road, don't brake suddenly to prevent vehicle hydroplanes, which means a sliding or drifting of the vehicle. To slow down, keep your distance from the vehicle in front of you and remove your foot off the gas pedal, and brake slowly.
Remember, if you see a flooded road, turn around even if it doesn't seem deep. The car could be swept away and the passenger could drown. Never underestimate the powerful force of water.
For more tips and information, visit here.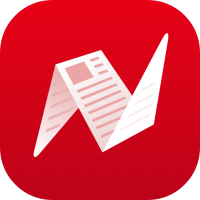 This is original content from NewsBreak's Creator Program. Join today to publish and share your own content.