PHOENIX, AZ — After the death of a 911 Operator, the City of Phoenix has finished an HR investigation into the events that lead to the incident.
The investigation aims to determine any policy violations and to determine the facts about this case after a variety of claims to the media from the union representatives, co-workers, and family of the late operator.
After five weeks of leave recovering from COVID, the late operator went back to work at Police Communications 911 Dispatch in late February. She was assigned to work mandatory holdover on her fourth day returned to work, resulting in a 15-hour shift. The next morning, she was taken to the hospital and died six days later.
The allegations are categorized into two aspects which are COVID protocols and Mandatory Overtime and Related Policies. Mandatory overtime is scheduled in advance which is different from mandatory holdover that is needed when there are unplanned staffing shortages that day.
The investigations found out the operator did tell a supervisor about her symptoms of illness and verified the number of COVID cases in the Communications Bureau. The results also verified the request to take the mandatory holdover, but the allegations that if she declined, she would be disciplined are not proven.
Moreover, the Communications Bureau also had a "free pass" policy for every staff to use as excused to decline the mandated holdover without question. When assigned the mandatory holdover, the operator did not use her free pass.
Several actions were taken as a result of the investigation, including corrective action to the Communications Supervisor that asking mandatory holdover to the employee who had communicated symptoms of illness, required Communications Supervisor sharing information about return to work issues and overtime exceptions, and added directions for workers that tested positive while at work in the Police Department COVID Positive Worksheet's update.
Before this incident, the Phoenix Police Department currently working on solutions to staffing shortages, from changing the recruiting and staffing methods to institute higher salaries for Police Communications Operators.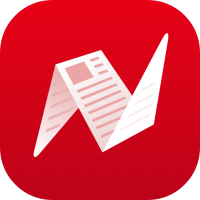 This is original content from NewsBreak's Creator Program. Join today to publish and share your own content.