PHOENIX, AZ — Everyone has their own preference when it comes to BBQ, either it is tangy, sweet, or spicy. Luckily for you, Phoenix has some of the best BBQs to offer. These restaurants in Phoenix will serve you one of the most flavorful BBQ across the valley.
Little Miss BBQ-University
Little Miss BBQ serves central Texas-style barbecue using Arizona white oak, pistachio, pecan, and mesquite firewood in smokers. They use the burning smoking technique so you taste the flavorful sauce and the taste of prime beef. They also offer pork and turkey barbecue for you to enjoy.
Location: 4301 E University Dr Phoenix, AZ | (602) 437-1177
Trapp Haus BBQ
Run by Pitmaster Phil Johnson, aka the "Jay Z of barbecue", Trapp Haus BBQ offers finger-licking BBQ in a family-oriented setting with good prices. They serve a family-style menu from beef, pork, ribs, chicken, and seafood together with a variety of side dishes, sauces, and drinks.
Location: 511 E Roosevelt St Phoenix, AZ | (602) 466-5462
JL's Smokehouse
Established in 2015, JL's Smokehouse is known for its sweet southern-style barbecue and comfort food. Their popular items include Straddling the fence, Heavy Hitter, Whipper Snapper, and Catfish. Other items on their menu like mac n cheese, tacos, pizza, loaded baked potato, and many more.
Location: 2010 E Broadway Rd Phoenix, AZ | (602) 620-5132
Texas BBQ House
True to its name, Texas BBQ House serves traditional home-style South Texas BBQ. Their signature dry rub smoked meats are made with a family recipe and served on white butcher paper. Texas BBQ House has a variety of traditional Texas BBQ side dishes and desserts to complement your meal.
Location: 5037 S 24th St Phoenix, AZ | (602) 343-6447
Bobby Q - Biltmore
Established in 2017, Bobby Q served dry rub barbeque, slow-cooked over almond and mesquite wood. This results in succulent hand-pulled pork, fork-tender brisket, smoky sausage links, and ribs that fall right off the bone. Bobby Q also serves many vegetarian and gluten-free menus.
Location: 3154 E Camelback Rd Phoenix, AZ | (602) 626-8856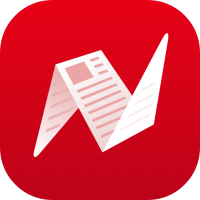 This is original content from NewsBreak's Creator Program. Join today to publish and share your own content.