TEMPE, AZ — Mannheim Steamroller Christmas, Chip Davis's yearly Christmas concert tour, will perform at Arizona State University Gammage in Tempe, Arizona, on December 28, 2021.
After their annual Christmas tour was canceled in 2020, the Mannheim Steamroller Christmas tour will start on November 16 until December 30 in cities across the country.
"We couldn't be more excited to know that we will reunite with our many fans in 2021, sharing the Mannheim Steamroller Christmas experience," said Chip Davis, founder of Mannheim Steamroller.
This year's tour will be performing the classic first Mannheim Steamroller Christmas album in a warm setting. The tour performances will be directed by Chip Davis, the creator of Mannheim Steamroller, and co-produced with MagicSpace Entertainment.
Chip Davis is known for his record label, American Gramaphone, one of the most prominent independent record labels in the industry. Moreover, Davis is also known for initiating the New Age music category.
The band's name is inspired by Mozart's residence in Mannheim, Germany, and the musical technique, crescendo, back in the 18th-century.
Even though many said that focusing on the Christmas genre in the music industry wouldn't work in 1984, the band is still thriving. Mannheim Steamroller has been involved in the business, from producing and performing national tours, Broadway shows, concerts to museum exhibits worldwide.
The band has been recognized with a Grammy Award for their performances and has sold 30 million in the Christmas genre, with 41 million albums in all genres.
"I want to thank our fans for making us part of their holiday tradition," said Davis.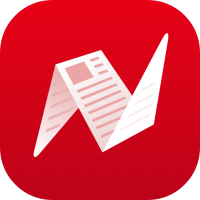 This is original content from NewsBreak's Creator Program. Join today to publish and share your own content.