PHOENIX, AZ — Dr. Andy Lenartz, a division chair and professor at GateWay Community College Psychology faculty, is launching his first book this September, titled South Mountain Park and Preserve: A guide to the trails, plants, and animals in Phoenix's most popular city park.
Dr. Lenartz's background in psychology combined with his love of nature is what inspired the book. He has researched for years about the psychological benefits of connecting with nature, specifically South Mountain Park and Preserve, and has become a master of the topic.
The book contains a long history of South Mountain Park, the park's ecosystem, and explains all corners of the park's trails.
"This book is part of my personal and professional goal to encourage individuals to develop a connection to nature," said Lenartz.
Lenartz lives close to the park and has experienced how interacting with nature can impact both physical and mental well-being. During Lenartz's leave in 2019-2020, he worked on the book by focusing on how psychological well-being and nature affected each other.
After learning the subject for the past five years, he hopes many people will understand how the park can impact them as it has affected him.
"South Mountain Park has special meaning for my family and I. It is where we have celebrated accomplishments, recovered from setbacks and spent a great deal of our time," said Lenartz.
Lenartz said the entire book writing process has been memorable and he encourages others to go after difficult personal goals by taking one step at a time.
"It is indeed possible to achieve anything you set your mind to," shared Lenartz.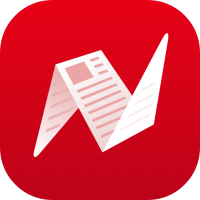 This is original content from NewsBreak's Creator Program. Join today to publish and share your own content.