PHOENIX, AZ — In the 1880's until 1900, the Queen Anne style became the most popular residential style in the U.S. including in Phoenix. The style was extremely favored by the Victorian elite.
The Queen Anne style highlighted the pinnacle of the romantic movement of the 19th century and can heavily use a variety of "decorative excess" or only simple ornaments.
"Our city is very fortunate to still have several properties left from the 19th century," said Michelle Dodds, city of Phoenix Historic Preservation Officer.
Learn more about these well-preserved houses that stand out with the Queen Anne-style architecture.
1. Rosson House (1895)
Rosson House was built in 1895 and was part of the original townsite. The original owner is Dr. Ross and his wife Laura.
Since 1980, the Heritage Square Foundation has operated the houses of the Historic House Museum and is owned by the City of Phoenix. The house now is full of furniture and decorative objects from the 19th century, some of which were donated by the families who lived at Rosson House.
2. Evans House (1893)
Built in 1893, the Evans House was the home to doctor John Evans and one of the oldest Queen Anne-Victorian homes after the Rosson House. The house's nickname is The Onion House" after its "onion" dome, which can be recognized instantly.
3. Jones - Montoya House (1879)
Constructed in 1879, the Jones - Montoya house at 10th Street and Buckeye Road is the oldest known and documented house in the city of Phoenix. The house was home to doctor Jones and Akariya Montoya family.
This house has the classic Queen Anne-Victorian style with a big roof. Compared to other houses, the Jones-Montoya house has the simplest facade and shape. The Jones - Montoya house is owned and preserved by Chicanos Por La Causa, Inc.
4. Smurthwaite House (1897)
The Smurthwaite House was built in 1897 in 7th St. and Fillmore, but it was moved in 1994 to the Pioneer and Military Memorial Park. The house now functions as a visitor center for the cemetery. The construction of the Smurthwaite House is a combination of brick and wood frame with a unique roof, the shingle style, which was popular on the east coast.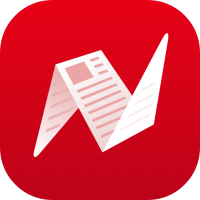 This is original content from NewsBreak's Creator Program. Join today to publish and share your own content.