SCOTTSDALE, AZ — Looking for a Jazz night? The Scottsdale Center for The Performing Arts presents Sherry Roberson featuring Beth Lederman on keyboards, Mike King on bass, and Dowel Davis on drums.
This Jazz Lounge will be held in Stage 2, 7380 E 2nd St, Scottsdale on Saturday, September 11, 2021, at 7.30 p.m.
Sherry Roberson pays tribute to legendary jazz and gospel singers like Ella Fitzgerald and Mahalia Jackson. With the instrument from an all-star keyboard, jazz, and drum players, her vocals will create a harmonious melody of jazz and gospel.
Roberson came has a long history of performances. She spent nearly two decades with The Jazz Divas and performed several times in Istanbul. She resembles the famous swing singer, Billie Holiday, in her singing style. Her ability to manipulate phrases and tempo, enabling her to sense the spirit movement and improvise suitably.
Beth Lederman, the keyboardist, is also a well-known jazz and Latin jazz musician. For 20 years, she has led several bands such as The Diamonds, Bobbie Vinton, and The Drifters. The other band member, Dowell Davis, and Mike King are local musicians whose expertise is in jazz and blues music styles.
Scottsdale Art Center is a nonprofit organization that strongly believes in the importance of art not just as entertainment but as a peacemaker in an otherwise chaotic world. With other branches such as the Scottsdale Public Art, and Scottsdale Arts Learning and Innovation, they are in critical need of financial support and donation.
The regular tickets for Jazz Lounge cost $24 and the Cabaret cost $28 per person. Tickets can be purchased here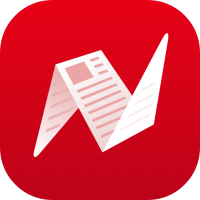 This is original content from NewsBreak's Creator Program. Join today to publish and share your own content.