PHOENIX, AZ — Felipe, Jeremias, Matheus, and Victor de Castro Lopes Francisco, fraternal quadruplets, will attend Arizona State University or ASU this fall.
Jeremias, Matheus, and Victor will be joining Edson College of Nursing and Health Innovation. At the same time, Felipe will be part of Ira A. Fulton Schools of Engineering, pursuing a degree in civil engineering.
"Since I was a child, I have always been fascinated with different buildings, roads, and architecture," Felipe said about his decision.
The fraternal quadruplets move from their hometown, São Paulo, Brazil, to Chandler, Arizona, at the age of 13. They felt fortunate to have each other, but it can be a little bit too much sometimes.
"Sometimes we fight, like any other siblings, but we got along pretty well," said Jeremias.
The brothers knew they could count on each other, either when they were feeling homesick or had a hard time adapting to new environments, like when they had to learn English so they can catch up at school quickly.
However, they also had a fair share of siblings quarrels growing up, inside or outside of the soccer game. As children, they used to fight each other over shared birthday gifts or were upset at being mistaken for one another. Since they got older, they learned to treasure their relationships, even when they did not see eye to eye.
All that will be put to the test when all four start their new academic journey at ASU.
Besides being close to home, their decision to enroll with ASU was influenced by their cousin who went to ASU. The brothers like everything about ASU and wanted to learn more about it, from the campus, the programs, and especially the diversity of people.
They believe ASU is one of the best universities for preparing students to have a professional career. They can't wait to meet new people, making friends, and exploring the college experience.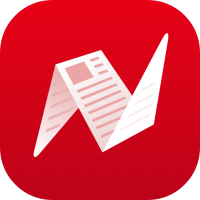 This is original content from NewsBreak's Creator Program. Join today to publish and share your own content.