PEORIA, AZ — The Old Town neighborhood in Downtown Peoria is a promising destination for locals and tourists. From local cafes, historic buildings, or theaters, there are many ways to enjoy the famous neighborhood. Check out this list to add to your must-visit list in Old Town Peoria:
8307 W. Washington St., Peoria, AZ 85345 (623) 299-8779
Built-in 1920 as Paramount theater, and then turned into Peoria's Fire Station No.1 in 1954. From 2016-2020, it functioned as a craft distillery. The former Fire Station No.1 is now available for rent to hold special events.
8295 W. Jefferson St., Peoria, AZ 85345 (623) 282-2827
Located near Axiom Church, Drifted Coffee serves freshly-brewed coffee, pastries, and many more. For those of you who prefer less caffeine drinks, you can choose one of their tea or other beverage choices.
10510 N 83rd Ave., Peoria, AZ 85345
Established in the early 1990s, Osuna Park is Peoria's oldest city park. It is named Osuna Park after a former city council member serving from 1980-1987, Johnny E. Osuna. The park offers many attractions, from a decorative pathway to picnic areas under architectural steel trellises.
8335 W. Jefferson St., Peoria, AZ 85345 (623) 773-7436
Home to the Community Assistance Resource Center and located in the center of downtown Peoria, this modern community center, built on 26,000-square-foot land, offers plenty of activities including classes, wellness events, lectures, and many more.
Peoria's Community Center was designed by Gabor Lorant Architects of Phoenix with an environmental-awareness concept and received anEED™ Gold certification for its design.
Peoria Center for the Performing Arts
10580 N. 83rd Dr., Peoria, AZ 85345 (623) 815-7930
Started in 2006, Peoria's Center for the Performing Arts is the home of Theater Works and has 250 theater seats. They perform a series of live musical performances on stage throughout the season, aiming to entertain audiences of all ages.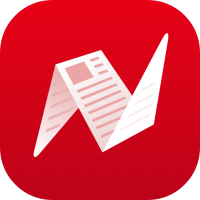 This is original content from NewsBreak's Creator Program. Join today to publish and share your own content.