PHOENIX, AZ—The Shemer Art Center is currently accepting applications for the Visual Arts Manager and Events and Volunteer Manager positions. The requirement and description are as follow:
1. Visual Arts Manager
This position needs an enthusiastic team member and an effective communicator to bring positive impact and cheerful vibes to the team. The candidate must possess leadership ability to manage the Shemer Art Center's visual art program
The manager will help to organize and plan the visual arts workshops, classes, lectures, and artist cafes for adults ages 18 and above, and the summer camp program for children ages 6-17. They have to check out the material for promotions and assist events or other tasks assigned by the Executive Director.
This position requires someone with customer service and sales experience, who can use WordPress, Event Espresso, Word, Excel, and design software like Illustrator and Photoshop.
This is a full-time job with 35 to 40 working hours per week. The hourly rate and starting date will be determined upon acceptance.
2. Event & Volunteer Manager
Shemer Art Center is looking for an enthusiastic and friendly team member with strong communication skills. The Events & Volunteer Manager will work with all volunteers and organize the volunteer database, and also help the Executive Director to carry out the community events.
This position requires someone with three years of event planning experience, someone with art knowledge and artist contacts, who can use Word, Excel, and Outlook.
This part-time job will start on August 17. The hourly rate and working hours will be determined upon acceptance.
Check the link below for further inquiries.
https://shemerartcenter.org/opportunities/employment/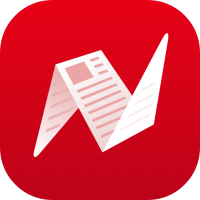 This is original content from NewsBreak's Creator Program. Join today to publish and share your own content.