PHOENIX, AZ — Kliff Kingsbury, the Arizona Cardinals coach, didn't give any specific percentages when it came to players getting the Covid vaccine.
"We've made a lot of progress over the last week and we definitely see that we are headed in the right direction," he said.
During training camp, unvaccinated players must follow strict rules. Every single one of the players needed to follow these rules last year. These rules are daily testing out of them and require you to wear a mask everywhere except for practice on the field.
Coach Kingsbury said all of the coaching staff are fully vaccinated. The numbers will be continuously updated with some players getting vaccinated as training begins.
Chase Edmonds, running back, said in the locker room, getting vaccinated isn't a topic of discussion for him. He let each player choose for themselves.
"I chose to get mine for my personal reasons and I left it like that," Edmonds said.
Kingsbury stresses the "personal decision" mentality, stating the role of organizations. "Our role is to provide them with the best science and data we can and then it's up to them." he added.
Shortly before camp, wide receiver DeAndre Hopkins broke the news on social media that he didn't want to get the vaccine. On the contrary, Kingsbury has faith in where the team will wind up on the topic.
"I'm glad we have made the progress we have made recently," he said. "I think as a coach you are always on high alert, particularly in these situations, of what could happen."
RUN TEST FINISHED
Kingsbury said all players qualify for the conditioning test. The rookies, quarterbacks, including Kyler Murray, and other chosen young players took the test last week when they came back to Tempe and reported to the Dignity Health Training Center.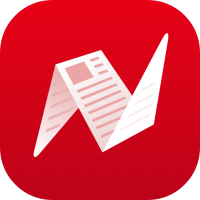 This is original content from NewsBreak's Creator Program. Join today to publish and share your own content.