TEMPE, AZ — It's the moment we've all been waiting, the back-to-school season. To prepare your loved ones before going to school, check these guides from the Tempe Government about the COVID-19 Protocol:
At K-12 Schools
Schools all around Tempe are in full force to ensure a safe campus environment for our children. Each school district applied its own COVID-19 protocols and you can look it up here.
In Tempe, School, face coverings will remain optional. Under the Law of the state of Arizona, school districts are prohibited from compelling students and staff on school property during school hours.
However, when children over 2 years old return to school this year, the American Academy of Pediatrics (AAP) suggests that they wear masks regardless of vaccination status. They also recommend children over 12 and those who qualify to get the vaccines.
Check out this downloadable Planning for In-person Classes Checklist from CDC to prepare your kids.
Delta variant case escalate - the best protection are both masks and vaccines
COVID-19-infections cases jumped by 55% to an average of 37,000 new cases per day since last week. According to the CDC, 83% of the new COVID-19-cases are caused by the Delta variant. It is mainly growing throughout the country, mostly among the younger population in places with low vaccination rates.
CDC Director Dr. Rachel Walensky said at a COVID-19 briefing last week that the pandemic is turning into a pandemic of the unvaccinated, with 97% of people hospitalized and 99.5% of deaths are among the unvaccinated.
In Maricopa County, COVID-19 case rates increase up to 30% and the hospitalization rates increase up to 12%. Around 48% residents of Maricopa County have gotten the vaccine, at least the first shot. In Tempe, around 51.1% of residents have taken the vaccines, at least the first shot. For more info about COVID-19 case rates, visit here.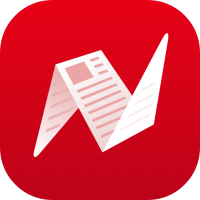 This is original content from NewsBreak's Creator Program. Join today to publish and share your own content.