PHOENIX, AZ - The Heard Museum of Phoenix offers free admission for visitors every first Friday of each month from 4 to 8 p.m., outside of its usual operating hours. The closest date would be Friday, August 6.
The museum will provide free guided tours to help visitors explore 12 exhibition galleries, the outdoor sculpture gardens, the contemporary art gallery, the trading-post style shopping, and much more. Visitors can also relax at Coffee Cantina and Books & More that will be open from 5 to 7 p.m.
The Heard Museum is located at 2301 North Central Avenue, Phoenix, Arizona, and currently opens from Tuesday to Sunday from 10 a.m. to 4 p.m. It has been around for about 92 years and has gone through a lot of upgrades that contributed to its current standing on the international level.
This museum's main purpose is to present a first-person perspective of the American Indian people and showcase the beauty of traditional and contemporary art. The tribal communities and American Indian artists provide visitors with a unique perspective about the art of native people.
There are several policies that visitors should know prior to visitation. Visitors can take photos only for personal use and should not publish them without written permission from the artists or the museum.
No bag larger than 13 to 17 inches are allowed in the museum. Visitors are welcomed to keep their bags inside the provided free lockers. The museum also provides wheelchairs for visitors to use during non-festival days.
Due to the pandemic, vaccinated visitors are not required to wear face coverings or practice physical distancing. Other detailed policies can be seen on (https://heard.org/visit/).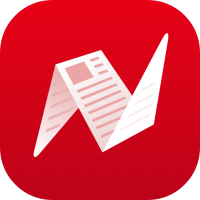 This is original content from NewsBreak's Creator Program. Join today to publish and share your own content.