PHOENIX, AZ—To overcome the stress due to the pandemic, the Japanese Friendship Garden is held in Hunyuan Qigong on Sunday, July 18 and 25. Hunyuan Qigong is a system of qigong (chi kung), which is part of the system of Hunyuan taiji (tai chi). When the mind-intent touches harmony, the Qi flows smoothly. When the Qi flows, the body will move. The mind-intent, Qi, and spirit are combined when Yin and Yang Tai Chi circles are followed. There are 12 forms. The participants can practice the entire 12 forms in a single session or can focus on a few selected forms.
Hunyuan Qigong will be located at The Japanese Garden, which is located at 1125 North 3rd Avenue between Latham and 3rd Avenue (2 blocks North of Roosevelt). Parking is available at the Garden. The class costs $20 General and $15 Member for each session. The session will begin at 7am, however participants need to come earlier for check-in at 6:45am.
The organizers want all of the guests to be safe, so please follow the guideline for attending Hunyuan Qigong Classes:
Stay home if you are sick or running a fever
30 people maximum per class
Protect yourself while visiting the Garden by giving distance at least 6 feet away from others in the class
Do not touch your eyes, nose, or mouth
Wash your hands with soap and water or use alcohol-based sanitizer after using the restrooms.
Masks are recommended by the US Centers for Disease Control in the public setting.
The organizer also reminds you at attendance that use of the Garden and its facilities is at your sole risk of the participant. The Japanese Friendship Garden of Phoenix shall not be responsible for any injury, sickness, or harm experienced by an attendee/participant from or related to such use, and by its use the attendee/participant assumes such risk.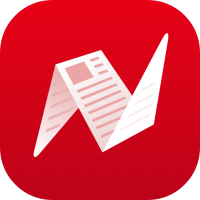 This is original content from NewsBreak's Creator Program. Join today to publish and share your own content.