PHOENIX, AZ — When it comes to Indian cuisine, Phoenix has a lot to offer.
From sizzling hot Punjabi tandoor naan to South Indian dosas to Indo-Chinese Hakka noodles, Indian eateries in Phoenix cater to all areas of the South Asian country. Customers may discover a variety of tasty pani-puri, chaat, biryani and plump veggie samosas across the metro region.
The onion kulcha and lamb vindaloo are popular dishes at India Palace. The garlic naan, as well as the samosas, are not to be missed. The quantities are generous, so it won't be difficult for couples or families to share. The chicken tikka masala is also a favorite for its juiciness and the spice levels can be modified to suit a wide range of tastes. The meals are consistently outstanding, according to regulars.
Chennai Chettinaad Palace
Chennai Chettinaad Palace features pan-Indian classics, including tandoori chicken, vegetable samosas, korma and naan on a menu of over 160 dishes and an immense buffet. The biryani is a must-try in Chennai, and it tastes like something you'd find on the streets of India. The menu options will not disappoint, whether you choose the buffet or a personalized meal. Currently, dine-in and carry-out choices are available.
OM Indian Bistro Restaurant
Om Indian Bistro Restaurant is a fantastic place to go if you're looking for vegetarian Gujarati and South Indian food. Start the dinner with a cup of hot chai with a dash of cardamom to help you get ready for the appetizers. Choose from Delhi chaat, pani-puri, samosas and other Indian street delicacies. With big dosas and dipping sauces, the entrees do not disappoint. Customers can dine inside, but they can also place meals for pickup online.
Curry Corner is a casual Indian cafe with exquisite tastes that has been a local favorite for 20 years. The chicken keema and tandoori wings are crowd favorites on the menu. Vegetarians will not be left out with equally excellent options such as dals and paneer. Make a point of getting the masala fries. Ordering and delivery are both accessible online.
The Dhaba is recognized for its unique combination of cumin, coriander, cloves, cinnamon, chili powder, cardamom, and nutmeg, which it uses in its Punjabi cuisine. There is plenty of tandoor naan and halal selection on the menu, as well as street delicacies like pani-puri, bhel puri and samosa chaat. Online ordering is available at the restaurant.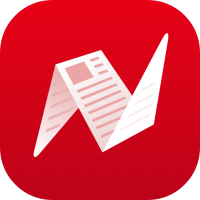 This is original content from NewsBreak's Creator Program. Join today to publish and share your own content.