PHOENIX, AZ — On Thursday, July 7, 2021, the Arizona Department of Public Safety or AZDPS has announced that its detectives have arrested Quinten F. Davis, 30, of Phoenix, for a road rage incident involving guns on April 10, 2021.
At the time of the incident, AZDPS troopers responded to a call that reported gunshots on Interstate 10 near 43rd Avenue in Phoenix. The victim driver and passenger were going eastbound when they saw a white Kia driven by Davis maneuvering in erratically.
After the Kia swerved across traffic lanes, it managed to cut the victim's vehicle off and nearly crashed. Davis then slowed down, letting the victims overtake his vehicle before fired several shots aimed at the victim's vehicle.
After an intensive investigation done by AZDPS detectives, Davis was arrested with a search warrant at his residence in Phoenix on Thursday, July 1, 2021.
Supported by the SWAT team, the detectives found several loaded assault rifles, an Uzi, various handguns, loaded magazines and hundreds of rounds of ammunition. In addition, the investigators also seized dangerous drugs and over five pounds of marijuana packaged for sale in Davis' residential area.
Because of his conduct, Davis was sentenced to the Maricopa County Jail on charges including aggravated assault with a deadly weapon, drive-by shooting, carrying out a firearm in the city limits, possession and sale of marijuana and dangerous drugs, misconduct involving weapons and
possession of drug paraphernalia.
The Arizona Department of Public Safety aims to continue to protect human life and property by enforcing state laws, deterring crime and providing vital support to the State of Arizona and its citizens. For other related crime reports, visit https://www.azdps.gov/.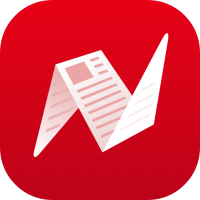 This is original content from NewsBreak's Creator Program. Join today to publish and share your own content.