PHOENIX, AZ — The Children Museum of Phoenix is holding an event called "Back-To-School Dental Hygiene Program." It is an annual program that will be from July 1 to August 15, 2021 at the Children Museum at 215 N. 7th Street, Phoenix, Arizona from 9 a.m. to 4 p.m.
This program aims to gain and teach healthier habits for children in oral hygiene care packed in a fun and interactive way. There will be the Great Flossini Totally Tooth-Ular Magic Show for kids, and an engaging program to make Toothsaver Necklace and Tooth Fairy Pillow. This program is sponsored by Delta Dental of Arizona Foundation.
Since it is a children's program, all participants should be accompanied by parents or a guardian. The program is free with a ticket admission fee. The ticket fee will be $16 for adults and children above one year old, $15 for seniors above 62 years with an ID showed at the entrance, and free for toddlers under one year old. All participants who haven't been vaccinated are required to wear their masks in indoor venue. Mask requirements will be optional for fully vaccinated participants.
The tickets are available both online and walk-in purchases. Online tickets can be used any day and time and not specific for special events. Visit https://childrensmuseumofphoenix.org/museum-admission/ for online purchases.
The Children's Museum of Phoenix is a place for children to explore and gain their imagination by engaging and encouraging them to interact with everything the museum showcases. Located in downtown Phoenix, the museum is 48,000 square feet wide three-story building and offers more than three hundred play experiences in the historic Monroe School Building. Visit https://childrensmuseumofphoenix.org/ for more information about the museum.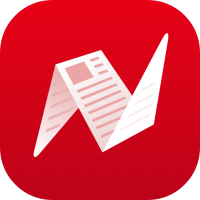 This is original content from NewsBreak's Creator Program. Join today to publish and share your own content.