PHOENIX, AZ — As Arizona's verified Level One Pediatric Trauma Center, Phoenix Children's Hospital is one of the busiest pediatric trauma hospitals in the country. All wounded children, from newborns to teenagers, are cared for by the nationally acclaimed trauma program and team.
Having that status is considered a remarkable feat for a hospital, but what exactly does it imply? And, more significantly, does it have any impact on your family?
What is a Level One Trauma Center?
A Trauma Center is a hospital that is prepared and staffed to handle serious traumatic injuries, such as wounds, automobile accident injuries, bike accident injuries, pedestrian-car injuries and falls, among other things. Meanwhile, hospitals that are not Level One Trauma Centers are not required to have the same resources in terms of personnel or the range of experts available to treat every element of the patient's injuries.
According to the American Trauma Society (ATS), Level One Trauma Center requirements vary slightly from state to state, but often contain the following elements:
General surgeons that are on call 24 hours a day, seven days a week and specialize in orthopaedic surgery, neurosurgery, anaesthesia, emergency medicine, radiography, internal medicine, plastic surgery, oral and maxillofacial surgery, paediatrics and critical care.
Act as a referral resource for communities in the surrounding areas.
Act as a leader for public education and prevention in the surrounding areas.
Regular basis education for the members of the trauma team.
Implementation of a quality comprehensive assurance procedure.
Act as an organizer for education and research initiatives to aid in the direction of trauma care innovations.
Provide screening and patient intervention programs for drug abuse.
Requirement for annual volume of severely injured patients.
What does it mean for your family?
Parents hope and pray that their children never need any trauma treatment, but accidents and injuries do happen. Parents must do all things possible to prevent accidents while simultaneously preparing for events beyond their control. It's critical that, in addition to avoiding accidents, parents make plans for their family in case something terrible happens.
Having a Trauma Center around the area will help parents have a reliable place to take care of their loved ones, in times when accidents are unavoidable. Furthermore, in an emergency situation, parents or caretakers might not always be able to judge if an injury is severe or not. Therefore, it's wise to get treatment from a hospital that is well-equipped.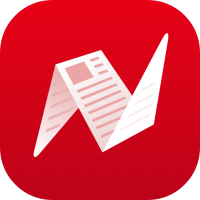 This is original content from NewsBreak's Creator Program. Join today to publish and share your own content.