PHOENIX, AZ — Volunteer respite caregivers will be available to families giving round-the-clock care to infirm veterans or service personnel for another three years, thanks to a federal agency renewing money for a 20-year-old ASU program that administers the support.
In May, AmeriCorps announced that it would continue to finance Legacy Corps for Veterans and Military Families (LCVMF). The extended funding support from the federal agency and other sub-award organizations, which begins September 1 and extends through 2024, totals around $13.3 million, according to LCVMF principal investigator David Swindell, an ASU School of Public Affairs professor.
LCVMF, or Legacy Corps, is a national organization established at Watts College of Public Service and Community Solutions that has been providing respite caregivers to families of more than 720 veterans and military personnel who require 24-hour services since 2001. Volunteers provide medical services in eight states, including Arizona.
Legacy Corps was founded to address the need for respite care for families who are caregivers to veterans or service members. Its purpose is to retain loved ones in their communities for a longer time, deferring or entirely avoiding institutional care.
Swindell, who is also the director of the ASU Center for Urban Innovation, expressed gratitude that Legacy Corps will remain at ASU.
"We are lucky to have such great nonprofit partners around the country working with us and the AmeriCorps members to deliver this underprovided service," Swindell said. "Helping primary caregivers who are taking care of other veterans and military family members helps all those involved and illustrates ASU and the Watts College's commitment to community service."
Legacy Corps works with 14 partner agencies to send over 500 AmeriCorps volunteers to assist families. Arizona became the eighth state Legacy Corps serves in February, with Phoenix-based Hospice of the Valley as its latest partner organization.
Many of the more than 720 families served by Legacy Corps volunteers include Vietnam War veterans, but they also support World War II and Korean War veterans, according to Jack Steele, Legacy Corps' national program director. According to him, some of the patients are suffering from the effects of Agent Orange or have cognitive difficulties. Continued financing means that veterans and service members can stay in their homes for longer.
"It will allow us to train 512 AmeriCorps members who go to homes to provide caregiver support services, to allow the veteran or military member to stay in their homes," Steele said.
The grant provides a monthly stipend of $200 for each volunteer to cover personal expenses like groceries and transportation. This is a fraction of what it would cost to hire a full-time home health aide. Volunteers are also eligible for up to $1,500 in aid toward the cost of their college enrollment per year. When the volunteer reaches 55, they can transfer the funds to a child or grandchild.
Many of the Arizona volunteers are ASU students, according to Steele, who cover 24 of the 50 volunteer roles.
"It's different than a home health worker," Steele explained. "They truly become like family."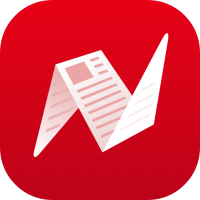 This is original content from NewsBreak's Creator Program. Join today to publish and share your own content.