PHOENIX, AZ — Spark by EdCast and the University of Phoenix have established a partnership to provide small-to-medium businesses and individual learners access to the university's course content in business, technology and healthcare.
Spark customers will receive reduced pricing on numerous courses as well as degree and certificate options from the university's catalog, furthering the promise of tailored lifelong learning with a simple user experience.
Spark by EdCast is the leading learning experience platform that provides career-enhancing training and upskilling to small-to-medium businesses and individual learners wherever they are, at any time.
The Spark platform is mobile-friendly and incorporates AI-driven personalized learning with a simple Netflix-style user experience that includes targeted access to training and upskilling both remotely and securely.
Only larger corporations have historically had the resources to collaborate with universities to deliver this experience with preferred pricing for higher education solutions. Spark is thrilled to announce that it will begin enabling small-to-medium businesses to provide the same benefits to their employees in collaboration with the University of Phoenix.
Spark customers will save 15 percent off the cost of a bachelor's degree from the University of Phoenix. For master's, doctorate, and select certificate programs offered by the institution, customers will receive a free sixth course for every five courses completed.
Prior Learning Assessment at the University of Phoenix also allows individuals to achieve their degree faster by applying to have their work and life experiences reviewed for prospective college credit.
"We are excited to collaborate with EdCast and their Spark platform to help employees of small-to-medium businesses save money while advancing their education," said Nathan Jones, Director Product Development, E2B Solutions and Strategy for University of Phoenix
"At EdCast, we are completely committed to helping organizations and individuals meet their skilling and talent development needs," said Karl Mehta, CEO and Founder of EdCast. "We are excited to offer learners the opportunity to discover and complete University of Phoenix's higher education pathways through our Spark by EdCast learning experience platform, greatly accelerating learners' skill development and upward career mobility."
For additional information, visit spark.edcast.com or email sparkinfo@edcast.com.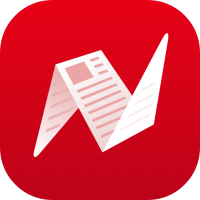 This is original content from NewsBreak's Creator Program. Join today to publish and share your own content.