PHOENIX, AZ — M. Sriram Iyengar, Ph.D. from the University of Arizona's College of Medicine-Phoenix has been named as a Fulbright Scholar. Dr. Iyengar will work in Brazil at the Federal University of Santa Catarina.
For his research project, Dr. Iyengar will collaborate with Brazilian colleagues on optimal uses of mobile phone technology for preventing cardiovascular disease. His current project in UArizona has also supported health care workers.
Collaborating with Jahnavi Shriram from College of Medicine-Phoenix and Devin van Allen from Eller College of Management, Dr. Iyengar develops a program for identifying individuals in need of mental health care and directing them to appropriate resources. They also outline a vision for the technology for serving as the basis for a company that will bring the solution to health care institutions.
Due to COVID-19, Dr. Iyengar is scheduled tentatively to begin in February 2022 and collaborate with Grace dal Sasso, Ph.D., of the nursing faculty. He is pleased to be named a Fulbright Scholar while also impressed with the wonderful culture and dedication of the campus to improving healthcare. He also loves how they also supported international focus in their works.
Dr. Iyengar is the first Fulbright Scholar from the UArizona College of Medicine-Phoenix. He joined the college as an associate professor while also serving as director of the Clinical Outcomes Research Analytics for the Department of Internal Medicine.
The Fulbright Program was established seventy five years ago. It has a goal to increase mutual understanding between the people of the United States and the people of other countries. The program is billed as the world's largest and most diverse international educational exchange program.
Fulbright program sends American scholars and professionals abroad to lecture or conduct research for up to a year.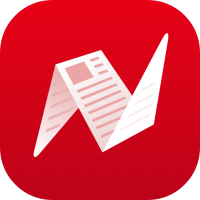 This is original content from NewsBreak's Creator Program. Join today to publish and share your own content.