PHOENIX, AZ — Over seventy donors helped The University of Arizona College of Medicine to achieve their White Coat Campaign Fundraising program for the Class of 2025.
The 2025 White Coat Ceremony fundraising goal of $30,000 was surpassed, according to the University of Arizona College of Medicine, with more than seventy community-based contributors donating to the campaign. Their contributions will fund student scholarships and assist 125 medical students from the Class of 2025 in achieving their first professional milestone: putting on the white coat.
For medical students, the event represents a significant milestone. When students put their arms through the sleeves of their first white coat, it is a major accomplishment in their dedication to work in healthcare. The White Coat Ceremony is a symbol of passing for medical students, marking their entry into the field of medicine.
Over the previous two decades, the expense of pursuing medical school has roughly doubled. According to the National Center for Education Statistics, the average college debt after medical school is $251,600, and most physicians take around thirteen years to fully pay it off. Based on the latest numbers from the Association of American Medical Colleges' yearly survey, the majority of medical students borrow less than $300,000, with one in every five students having debts above this level.
A contribution to the campaign demonstrates the community's understanding of the need of advancing Arizona's health care and the need to address the state's physician shortage. The cash earned will go towards much-needed student scholarships, as well as the purchase of white coats and stethoscopes for the students.
The White Coat Ceremony for the Class of 2025 will take place on Friday, July 16, 2021. The White Coat Ceremony for the Class of 2024 was delayed last year due to the COVID-19 outbreak. It has been postponed until July 30, 2021.
Please contact University of Arizona College of Medicine for more information about helping future medical leaders at https://phoenixmed.arizona.edu/giving.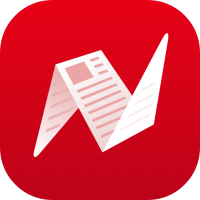 This is original content from NewsBreak's Creator Program. Join today to publish and share your own content.