PHOENIX, AZ — Lauren Leander received JFK Profile COVID Courage Award for her courageous actions during a rally in Arizona. She also actively contributed by initiating campaigns to protect and support healthcare workers with medical supplies.
The rally started as a protest to stay-at-home orders and demand to reopen Arizona. As an Intensive Care nurse, she understands and supports the government orders to minimize the spread of the virus.
Michael Chow, Arizona Republic photographer, captured the moment in a picture when she wore a mask and stood with her fellow nurses in a silent counter-protest as an unmasked protester purposely coughed on her. The story went viral and inspired many people.
The award was a surprise for Leander. Candy Barchenger, a total stranger to Leander, submitted Leander as one of the nominees after the JFK Profile established COVID Courage Award and announced it to the public.
"I am thrilled that Lauren is a recipient of this prestigious award and has been recognized for her selfless actions," Barchenger said. She also expressed that her submission is a way to thank Leander for her inspiring actions.
Aside from her courageous act, Leander also raised $286,000 with a GoFundMe campaign to equip healthcare workers with medical supplies and personal protective equipment. She also used the fund to give Navajo and Hopi front-line nurses compassion fatigue gifts.
This experience has sparked her spirit to continue her work and advocacy related to her colleagues and patients. She realized her capability and how to use it for good.
Although she feels honored by the award, Leander thinks that she is just doing her job as a nurse. She plans to take some time off from the hospital to reflect and rest. She hopes this move will help her to come back with a refreshing mindset and energy.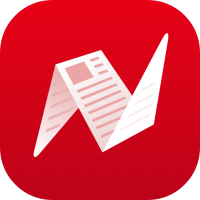 This is original content from NewsBreak's Creator Program. Join today to publish and share your own content.