PHOENIX, AZ — An encouraging story comes from the Phoenix Rescue Mission's Street Outreach manager Matt, who had been organized most of the rescue works and services. Matt himself did not come from an easy background since he used to be an ex-gambler and alcoholic himself.
Matt admitted he was never the greatest student. He graduated high school a couple of years late and wasn't sure what to do next, so he tried to enlist in the military but ended up failing the entrance exam. He could not hold down a job and had no direction, so he turned to partying, gambling and drinking. Matt starts with nothing and spiraled down from there, which left him homeless by the time he was 24.
He felt like when it seemed like life was over before it began, God took what was meant for evil and used it for good. Matt, when he had no job, no home, no control, and when he felt like everything in he lives up to this point had made him believe he was a failure, he thinks that God saw something different in him.
In the midst of depression and alcoholism, Matt believed that God used a simple song to break through the lies and speak to Matt's heart. He heard the song 'Spoken For' by Mercy Me." He broke down in tears, and felt the love of God like he never felt it before and decided to gave his life over to Christ.
Matt's life took on a different trajectory when he decided to enroll in a Christian recovery center, in Los Angeles, to find sobriety and strengthen his relationship with Christ. After he graduated from the Christian school, he found a purpose for the first time in his life helping others as a part of a homeless outreach team.
He was married in 2012, graduated from Bible college in 2017, and took a position as Case Manager for the Homeless at the Western Montana Mental Health Center. It was the most success Matt had ever experienced, however, the secular organization he worked for didn't allow Christ as a solution. "When I worked there I was limited in sharing my faith, and it was my desire to share," said Matt. "That got me praying about it and God revealed a ministry to me called Phoenix Rescue Mission."
He started researching and really fell in love with the organization. A few interviews later, Matt became an outstanding addition to our Street Outreach team in January of 2020. Today, he's out on the streets in the Hope Coach five days a week fulfilling his God-given purpose – to reach the homeless and hurting and offer hope and transformation. Sharing his faith is extremely important for Matt. He knows that helping those who are struggling on the streets is critical, but he also wants to help them find eternal life in Christ.
Reaching people has never been more important. The hottest summer ever last year also claimed a record number of lives in Maricopa County: 336 perished, a majority of the homeless. "A lot of what we're doing is warning people: 'The heat is coming, figure out a plan, get off the streets.'"
Matt knows firsthand just how vital this contact can be, as it can save lives. "Last July I spotted a man who looked like he was in trouble. It was 115 degrees outside and he knew he needed help. We loaded him up and took him to the hospital."
Shortly after, he came across a man at the bus stop who was so dehydrated it was clear he needed medical attention. He called 911 and the paramedics took the person. All of the people on the Outreach team, we've all got stories. That's why they do our best to prepare people for the coming months.
Phoenix Rescue Mission is an organization that aims to improve the community by doing humanity works and provide services dealing with recovery, addiction, mental health, and more. Phoenix Rescue Mission provides the tools needed to reach people, not only in time but for eternity, and gives people like Matt, opportunities in doing God's works in further reach.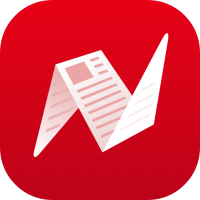 This is original content from NewsBreak's Creator Program. Join today to publish and share your own content.