PHOENIX, AZ — Governor Doug Ducey expressed his appreciation for the fiscally conservative and forward-looking budget released by the Arizona House of Representatives.
The budget includes investments in K-12 education, public safety, public health, infrastructure, and natural resources. In addition, the House has secured the single largest tax cut in Arizona's history.
"This budget makes responsible, targeted and substantial investments in the things that matter while allowing hardworking taxpayers to keep more of the money they earn," said Governor Ducey. "It is a landmark plan and it is the result of one of the most successful legislative sessions in Arizona history. We achieved a tax cut that will protect working families and small businesses, we're paying off hundreds of millions of dollars in debt, we have the most sweeping child care package in the nation, and we're making record investments in K-12 and higher education, infrastructure and public safety."
The 2021 budget is parallel with Governor Ducey's commitment to serving taxpayers. The budget will gradually carry out a 2.5 percent flat tax for over three years, starting on January 1, 2022.
The tax plan will help every taxpayer in Arizona without looking at their income, removes veterans' military pensions income taxes, increases the charitable contribution deduction to 100%, and protects small business from a 77 percent tax increase.
The budget also allocates $1 billion to help the state's pension responsibility and settles about $1 billion debt. It also includes investments in crucial areas for Arizonans, including $13 million for State Trooper body cameras, $30 million to assure K-12 students' access to school transportation, over $200 million to Arizona's future water protection, $50 million to continue Interstate 10 between Phoenix and Tucson.
"I'm grateful to our state lawmakers for their hard work, their focus, and their partnership to deliver a budget for all Arizonans," Governor Ducey added. "My thanks goes to Senate President Karen Fann and House Speaker Rusty Bowers for their leadership."
The budget bills are available in PDF and can be accessed in https://azgovernor.gov/governor/news/2021/06/governor-ducey-commends-legislature-passing-fiscally-conservative-forward.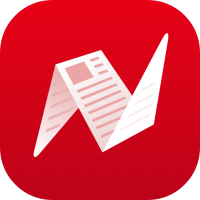 This is original content from NewsBreak's Creator Program. Join today to publish and share your own content.