PHOENIX, AZ — Phoenix Police homicide detectives have arrested Fernando Pina, 35, on Sunday night, June 27.
He was arrested and put into jail for manslaughter in connection to the shooting of a 15-year-old teenage girl, Graciela Molina, on June 25.
The incident happened on Friday night at about 8:15 p.m. when the victim was in her second-story bedroom putting together a new bed with a couple of family members. Soon after that, an unexpected stray bullet went through her window, striking her.
She was rushed to a local hospital, where she later passed away. Her death devastated her family and left the community and investigators trying to wrap their heads around this tragic case.
Phoenix homicide detectives initially have very little lead in launching an investigation. They asked for help from Community Response Detectives and worked tirelessly over the weekend by knocking on doors, leaving door hangers, exploring the neighborhood and talking to as many people as possible.
The Phoenix Police Public Affairs Bureau also shared Graciela's story on social media and disseminated information to the media outlets.
Those efforts paid off when a community member provided information that aided detectives to narrow their search, which led to Pina's arrest. This arrest would not have been possible without the help of the community in Phoenix.
According to the City of Phoenix newsroom, major cities across the country have recently seen an increase in violent crime, and the only way people can do to change that trend is to partner with the community.
A GoFundMe Page has been created to assist the teen's family with funeral expenses: https://ca.gofundme.com/f/m42xxs-help-with-andreas-funeral-expenses.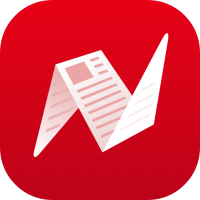 This is original content from NewsBreak's Creator Program. Join today to publish and share your own content.