PHOENIX, AZ — "If you find a kitten, please leave them be".
That is one of the Arizona Humane's Society's (AHS) key messages. The organization believes that human intervention is not required for kittens, and the best thing people can do is leave the kittens be. Their mother will be back soon since the best survival care for kittens is provided by the mother.
If you find kittens and are highly confident that they are orphaned, you can then step in and help by caring for the kittens until they're old enough to find homes.
If you want to bring them to shelters, please note that shelters will be filled with kittens from all over the town when it is "kitten season", and there will be no enough resources to take care of them.
Once you made sure that the mother is no longer around and you need resources to take care of the kitten as their new foster family, you can contact the AHS for help.
The staff and volunteers will give you all essential tools such as free kitten care kits (limited to one kit per client per season), vaccine resources, and tips on bottle-feeding to ensure that the kittens get the proper nutrition.
Contact AHS's Pet Resource Center at 602.997.7585 ext. 3800. AHS will also neuter adult cats in your neighborhood if needed. You can call 602.265.SPAY (7729) if the cats aren't tame to help with Trap-Neuter-Return.
For further information on how to take care of newly found kittens, download a PDF about Kitten Care Basics on https://www.azhumane.org/events/dont-kit-nap-kittens/.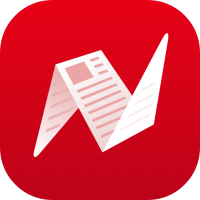 This is original content from NewsBreak's Creator Program. Join today to publish and share your own content.