Phoenix Family Advocacy Center/phoenix.gov
Phoenix, AZ — There are still many people who don't know where or how to seek help in domestic violence situations.
The fear of getting caught by the abuser while looking for help may cause hesitation to get help.
The Phoenix Police Department assures you that you are not alone. Phoenix PD and its partners have a lineup of support services that can help you, including hotlines, victim support, protective order, court information, etc.
In case of emergency, dial 911. However, if it's not, here's a list of who to call or contact depending on your situation:
1. Arizona Coalition to End Sexual and Domestic Violence Helpline
(602) 279-2900 or (800) 782-6400 (website : acesdv.org/helpline)
Available from Monday through Friday from 8:00 AM to 5:00 PM.
2. National Coalition Against Domestic Violence
(303) 839-1852 or (303) 839-1681 (TTY)
3. National Domestic Violence Hotline
(800) 799-7233, or if you're unable to speak safely, go to thehotline.org or text LOVEIS to 22522.
Available 24/7.
4. National Network to End Domestic Violence
(202) 543-5566
This is an organization to prevent violence against women.
5. National Sexual Assault Hotline
(800) 656-HOPE (4673)
6. Rape, Abuse & Incest National Network (RAINN) Hotline
(800) 656-HOPE (4673)
Confidential 24/7 service.
7. StrongHearts Native Helpline
(844) 762-8483 (7NATIVE)
Cultural appropriation support for American Indians and Alaska natives. From 7:00 a.m. to 10:00 p.m.
8. City of Phoenix Family Advocacy Center
(602) 534-2120 - Mobile Victim Advocates
(602) 647-5411 - Mobile Victim Advocate Maryvale
(602) 647-2662 - Mobile Victim Advocate South Phoenix
Available Monday to Friday from 8.00 AM to 5.00 PM.
Phoenix PD provides an Order of Protection that you can ask at an Arizona court. A court order prohibits a person from engaging in domestic abuse or communicating with other people protected by the order.
The portal will also assist you in determining if you and the person from whom you seek protection have a connection that qualifies you for an Order of Protection.
At the request of Phoenix Police, the City of Phoenix Family Advocacy Center Mobile Victim Advocate can react on-scene to assist victims of domestic and sexual assault, as well as other violent crimes.
If you are not the victim of sexual or domestic violence, but it happens to someone you know, please be aware and keep supporting them. You can help them mentally and provide comfort for them so that they can have someone they could trust.
You can express support through your concern about their safety. You can tell them that you want to help, and they deserve to be safe from violence. You need to let them know that being abused is not their fault and make sure that they don't feel alone.
You can offer to listen to their story and be available anytime because someone like them needs people who will believe them in a hard situation.
As a form of domestic violence awareness, the Paint Phoenix Purple campaign will be displayed throughout October. It will gather more than 50 communities to create a strong message that there is no place for domestic violence in homes, neighborhoods, schools, or workplaces.
For details, visit https://www.phoenix.gov/police/domesticviolence#dv_call.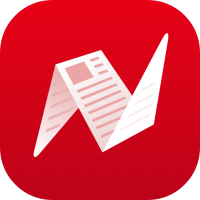 This is original content from NewsBreak's Creator Program. Join today to publish and share your own content.