In an age of social media, you may want to think twice
Should you step in when a kid is acting up in public? Is it worth it?
"It takes a village to raise a child," a wise person once said.
It's a noble idea, but is it realistic?
In this age of hyper-parenting, over-parenting and plain old anxiety about making the right parenting decisions, the answer is complicated. And let's not forget social media. Everyone's ready at any moment to take a video of the slightest transgression that happens in public.
How we choose to discipline our children – or not – is one of the few polarizing topics that divides parents like no others. Discipline, which could mean anything from a "time out" to in some cases, corporal punishment, is an extremely personal aspect of parenting. It's one of those topics that has been formed in our psyche from the time we ourselves were children. From those who may have received a "spank" here and there to others who were the at the receiving end of regular spankings, to still others who were spared the rod (and apparently became spoiled in the process), it remains a touchy subject in more ways than one.
Fast-forward to adulthood where all of these groups are now in the role of parent, and things get really interesting. Do they decide to follow the lead in the example that their own parents set? Or do they renounce their upbringing (spanking or no spanking) altogether and take a different path?
It's difficult enough to sort out the answer to this question within the context of parenting when one parent may have a different point of view than the other.
It becomes even more complicated when we add in the element of other people's kids, and their often downright bad behavior.
We've all been there: at the park, at the store, perhaps in line at the movie theater. There's a kid who's acting out and the parents are doing nothing. OR the parent(s) look completely exasperated, or are purposely ignoring their kids' tantrum.
What do you do?
Do you jump in and talk to the kid directly, telling them to behave or to "knock it off? Does the "village" paradigm still hold when it comes to this touchy subject? Is it okay to discipline someone else's child?
It's one thing trying to sort out the best course of action when it comes to correcting your own child's issues, especially in public. It's another thing altogether when the decision as to whether or not you step in to give someone else's kid a talking to hangs in the balance. Similarly, how would you feel if some stranger started reading the riot act to your kid? Some of you may be relieved but others may be outraged.
"If another parent disciplined your child, what would you do?"
Public displays of bad behavior by children are not uncommon. Seeing a child having a full-on meltdown is only less stressful than watching a parent who doesn't do anything to quell the situation. It's annoying in the least and agonizing at best for those who sit by and do nothing. In situations where there's an uncomfortable silence while a kid is having a public meltdown, silence prevails because many of us don't know what to do. We're often fighting against our better judgement that tells us that the offending child just needs a good talking to in order to get them to behave. Yet we're stopped us in our tracks due to our fear of repercussions from the child's parents or other strangers. This has never been more the case since we've become a digital society that insists on documenting and videotaping every perceived transgression that occurs in public.
Seeing a child having a full-on meltdown is only less stressful than watching a parent who doesn't do anything to quell the situation.
What to Do When Other People Are Complaining About Your Child
It's All About Boundaries
Certainly, maintaining boundaries in public spaces is a consideration. Equally, there's the common idea that "it's none of my business," or the even more popular "I'm not going to get involved."
The issue of boundaries when it comes to other people's children is a very clearly drawn line in our society. We're taught to not cross that line, and to err on the side of caution just to be on the safe side. This decision to do so is too often against our better judgement.
There's the common idea that "it's none of my business," or the even more popular "I'm not going to get involved."
"That kid needs to be told what's up," you may think to yourself, but never dare utter those exact words.
Let's add to the fact that one can assume that ever action and activity that is done within the public sphere is recorded by someone with a phone, just waiting to upload the latest "situation" to TikTok/Twitter/YouTube, etc.
"That kid needs to be told what's up," you may think to yourself, but never dare utter those exact words.
Increasingly the need for content – both from content creators and from viewers – has upped the bar for anything and everything being shared online. No one is immune to being recorded and the next viral video will include something outrageous. This includes kids acting up and parents trying to keep them under control. As well, add the disciplining of other people's kids to the list of engaging content. Knowing this, it's not surprising that people might think twice about jumping into the fray.
So what's a parent to do?
Parental Behavior By Generation
Changing in Parenting Styles and Expectations Are Complicated In An Age of Social Media
As difficult as parenting is in the best of times, it's even more of a challenge in the age of social media. One has to quickly decide as to whether or not they should take their child to task in a public space, or let the kid get away with acting badly. Further, being a spectator and watching a child melt down while their parent(s) does nothing is a difficult position to be in. What do you choose: stepping in and speaking to the kid, potentially facing the wrath of the uninvolved parent and possibly being videotaped, or doing and saying nothing, continuing to be irritated by the child and parents who are both not behaving well?
There's no "right" answer and the decision that is made is going to be as diverse as the individuals who are confronted with this type of scenario in the first place.
Social media shaming is real and one has to balance the desire to "fix" a bad situation and teach a child a lesson about behavior with the potential of becoming the next viral star, and not in a good way.
Disciplining a child is personal in terms of how it's done, but in an age where it seems that everything is public, from the most mundane events to the unforgettable, one has to think long and hard about stepping into a potentially global spotlight.
When it comes to discipline, most parents struggle with what the right thing to do is at any given time. Imagine, then, how difficult it is to decide whether or not to step into someone else's bad afternoon, when their child is throwing a temper tantrum that doesn't seem to have an end.
According to a survey from Zero to Three:
57% of parents struggle with figuring out the most effective way to discipline.
42% of parents say they do not want to yell or raise their voice as quickly as they do, and 35% don't want to lose their temper so fast.
68% of parents are as likely to say that they use discipline to nurture. An equal number of parents—68%—use discipline to stop bad behavior. 65% view discipline as a way to protect their children.
Sadly, there's no clear answer about one's decision to discipline a stranger's child, as figuring out what to do with one's own kid when they misbehave is still one that parents are grappling with.
Perhaps when trying to figure out what to do next time the situation arises, consider the answer to the very simple question: "What would this look like if it were taped and uploaded to social media? Would I be seen as the villain?" If the answer is yes, you know what to do - or what not to do. The choice is yours.
Dad's Viral Video About Disciplining His Child Goes Viral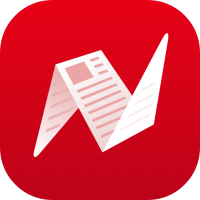 This is original content from NewsBreak's Creator Program. Join today to publish and share your own content.