The latest Apple release in mobile devices is more than just smartphones but a way of life. And this is why each release is a game-changer and a great opportunity to try the latest model with the latest specs.
If you think non-much has changed on the surface but maybe the number of cameras compared with previous models well think again.
The water-resistant iPhone 13 comes with a dual camera that is one of a kind. As they said on their website "Apple went to film school so you don't have to" and, this applies to both models that are now available in five colors. Pre-orders from the 17h and from the 24th this coming Friday the phones will be available.
Apple says iPhone 13 and 13 mini, feature Ceramic Shield on the front, exclusive to iPhone and tougher than any smartphone glass. Before this, I thought the gorilla glass was the strongest but Apple is making sure that their customers have only the best.
The iPhone 13 comes with better battery life, in fact, all-day battery life. This is according to apple 2 and a half hours more in a day of battery life in comparison with the iPhone 12.iPhone 13 mini battery life has 1 and a half more hours compared to the iPhone 12 mini.
Thanks to the extensive study of cinematography and the use of rack focus anyone can capture cinema-style moments, even if they aren't a professional filmmaker? Impressive!
iPhone 13 comes with the iOS 15 which will be made available as a free update for supported models:
iPhone 13
iPhone 13 mini
iPhone 13 Pro
iPhone 13 Pro Max
iPhone 12
iPhone 12 mini
iPhone 12 Pro
iPhone 12 Pro Max
iPhone 11
iPhone 11 Pro
iPhone 11 Pro Max
iPhone Xs
iPhone Xs Max
iPhone Xr
iPhone X
iPhone 8
iPhone 8 Plus
iPhone 7
iPhone 7 Plus
iPhone 6s
iPhone 6s Plus
iPhone SE (1st generation)
iPhone SE (2nd generation)
iPod touch (7th generation)
The update promises even more transparency when it comes to data usage and what apps have access to. The updates regarding privacy might be a pleasing change to a lot of iPhone users around the world especially because a lot has been going on regarding privacy for a while now. Some of it which apple can't take back. From Monday the 20th of September this free update will be made available and ready for iPhone users to update their devices.
iPhone 13 range cost?
iPhone 13 mini: US$699 for (128Gb), 256GB and 512GB also available.
iPhone 13: US$799 (128GB), 256GB and 512GB also available.
iPhone 13 Pro: US$999 (128GB) 256GB, 512GB and 1TB capacities also available.
iPhone 13 Pro Max: US$1099. 256GB, 512GB and 1TB capacities also available.
Not to forget that if you buy an iPhone from Apple you have the option of paying for your mobile device for 24 months with no interest, and for trading an older model you also get a discount.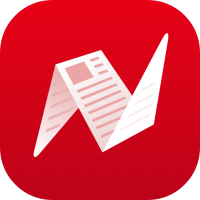 This is original content from NewsBreak's Creator Program. Join today to publish and share your own content.